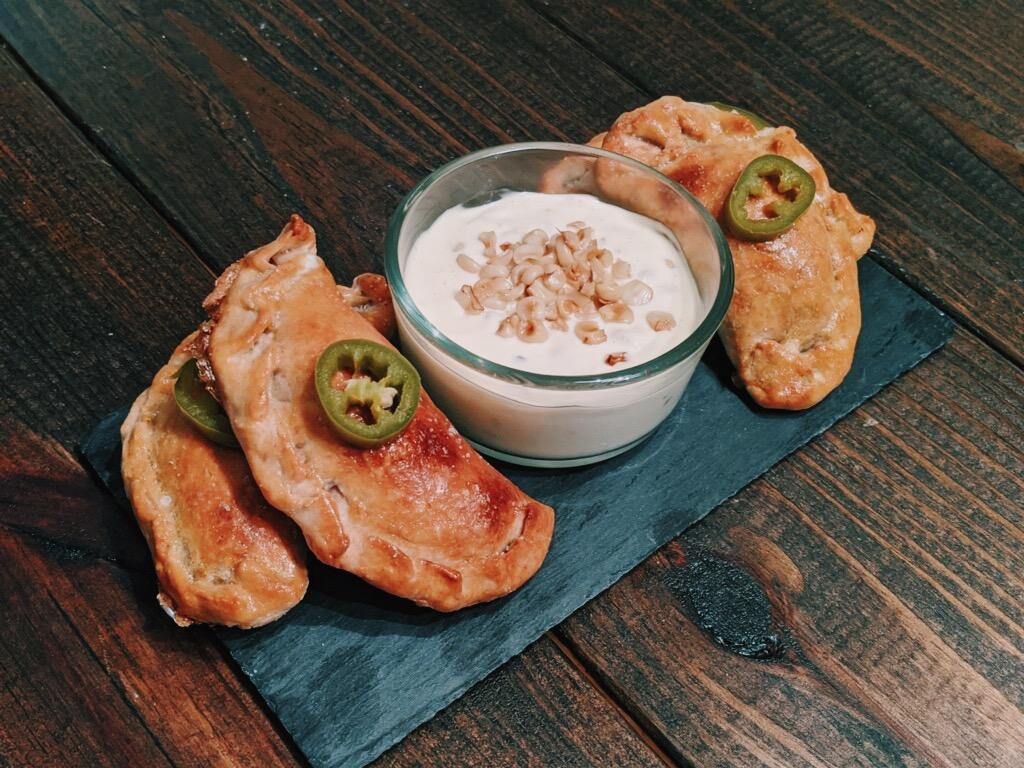 In April 2020 Del Frisco's Steakhouse hosted a cooking competition using a mystery box of ingredients. The ingredients were fresh corn, peanut butter, jalapenos, ground beef, and american cheese. Since Mary is allergic to peanut butter we used almond butter instead. We came up with these delicious cheeseburger empanadas with a nut butter crust and a corn aioli. You can also make the recipe a bit shorter by premaking the pickled jalapenos and aioli a day or two before.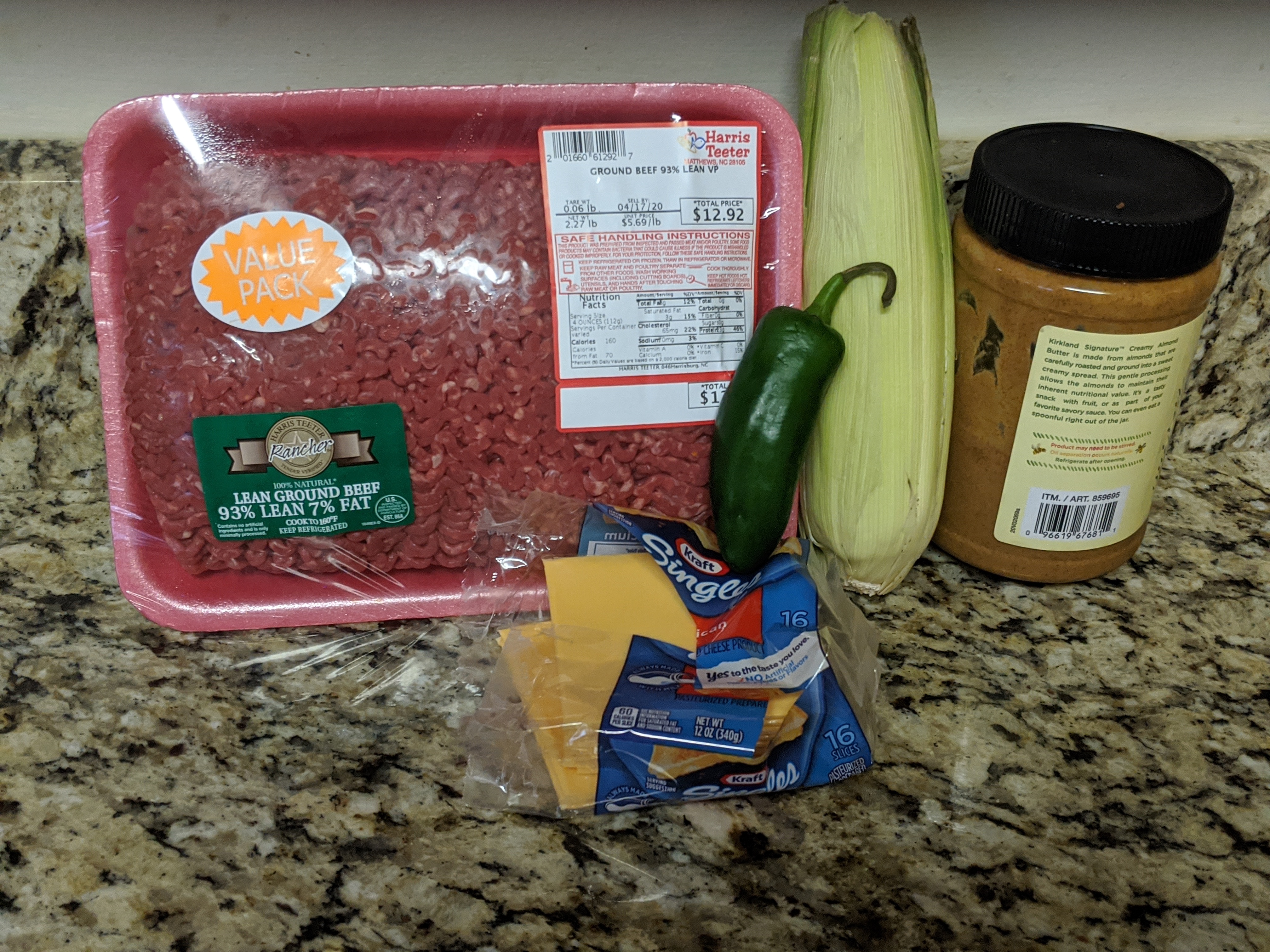 Ingredients:
Pickled Jalapenos Ingredients:

2 jalapenos
1/2 c white vinegar
1 Tb sugar

Empanada Crust Ingredients:

2 cups flour
6 Tb butter
2 Tb almond butter
1 egg beaten

Corn Aioli Ingredients:

1 egg
1 clove garlic
1 Tb lemon juice
About 1/2 cup grapeseed or other neutral oil
1/2 cup corn kernels cut off the cob
salt and red pepper to taste

Filling Ingredients:

1 pound ground beef
4 slices american cheese singles
1/2 small onion chopped
2 cloves of minced garlic
1 jalapeno chopped
2 Tb whole grain mustard
1. Pickle the jalapenos: In a sauce pan combine 1/2 cup of water, sugar, and vinegar. Bring to boil. Add the jalapenos and remove pot from the heat. Let it sit for about 20 minutes. You can store the jalapenos for about 2 weeks in the pickling liquid in the fridge or use right away.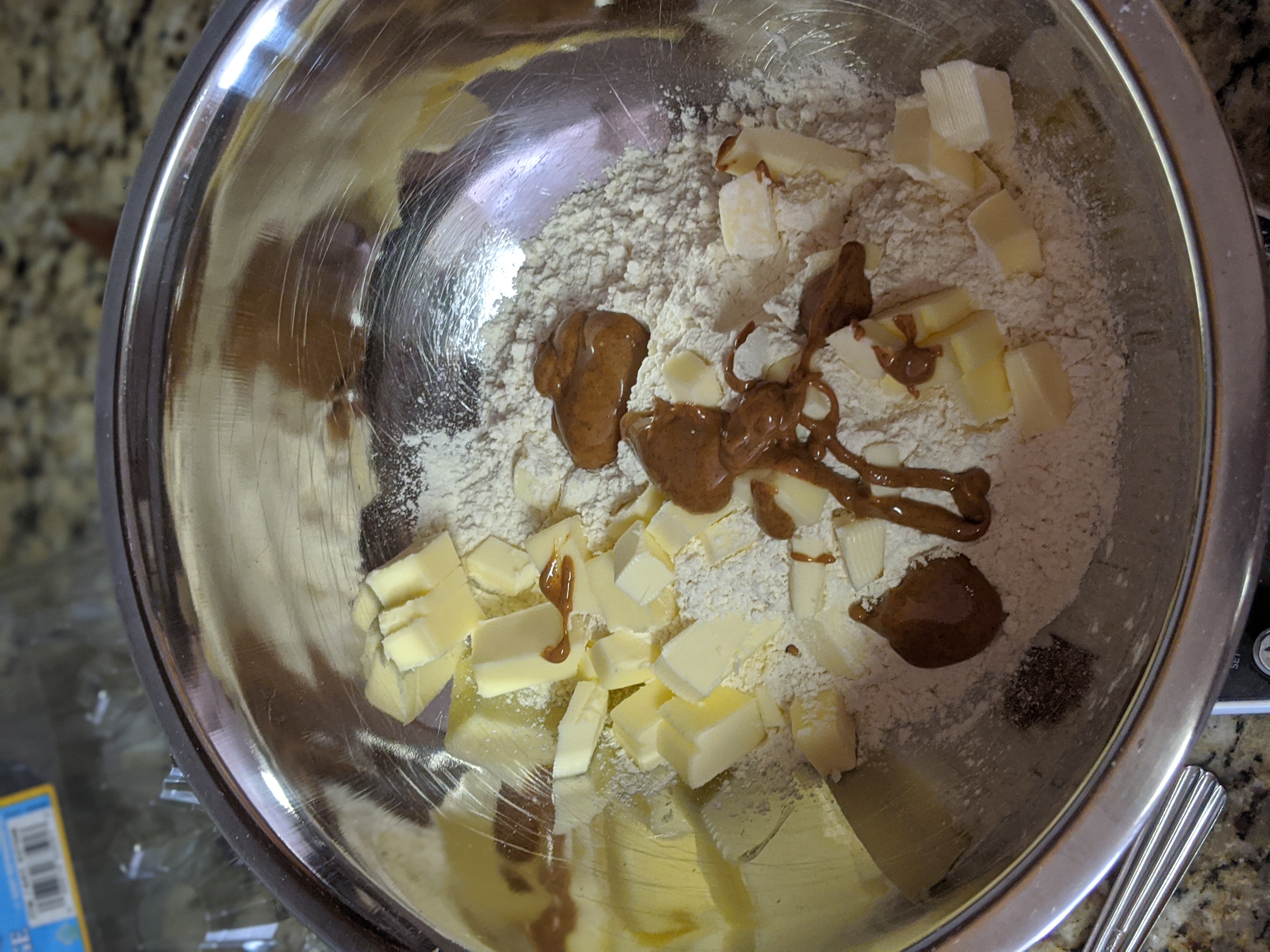 2. Make Crust: Cut butter and nut butter into the flour. I like to just do this with my hands breaking up the clumps until it reaches the texture of damp sand. Add in egg and mix with hands. At this point your dough is a bit dry and shaggy. Add ice cold water in increments of 1 Tb until the dough comes together. I typically take about 4 Tb. Wrap your dough in plastic wrap and stick in the fridge for 20 minutes. This ensures the flour is hydrated and that your butter is not melted.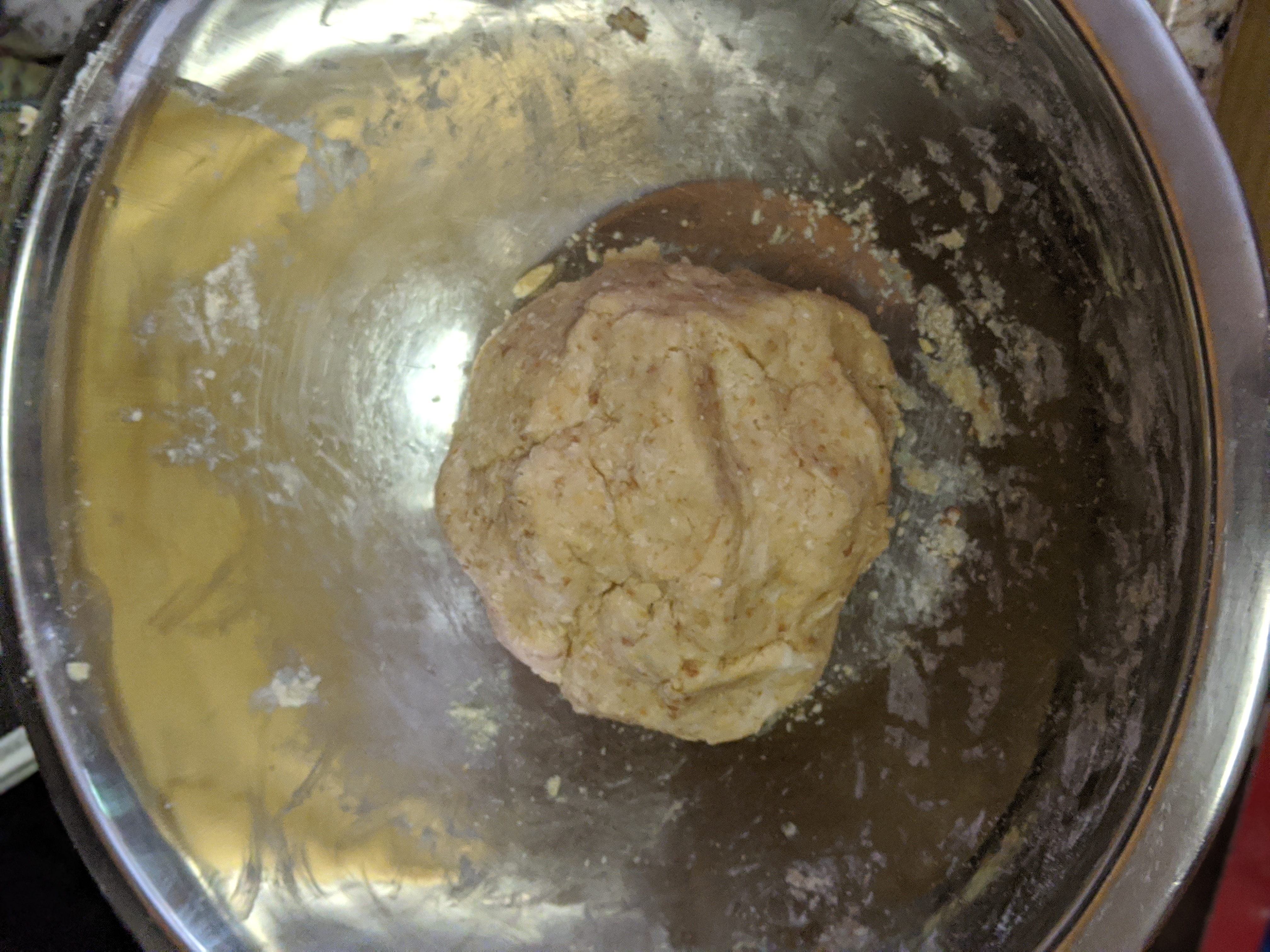 3. While the dough is in the fridge, make the aioli: First char your corn kernels in some cooking spray or a small amount of oil in a sautee pan. Next, using an emulsion blender blend the egg, garlic, and lemon juice. Once somewhat combined, slowly start to pour the oil in using a small steady stream while continuing to blend at the same time. It will start to emulsify and look like mayo. Once it thickens, stop blending. Fold in the salt, red pepper, and charred corn. You can make this a day or 2 ahead of time and it will last about 5 days in the fridge.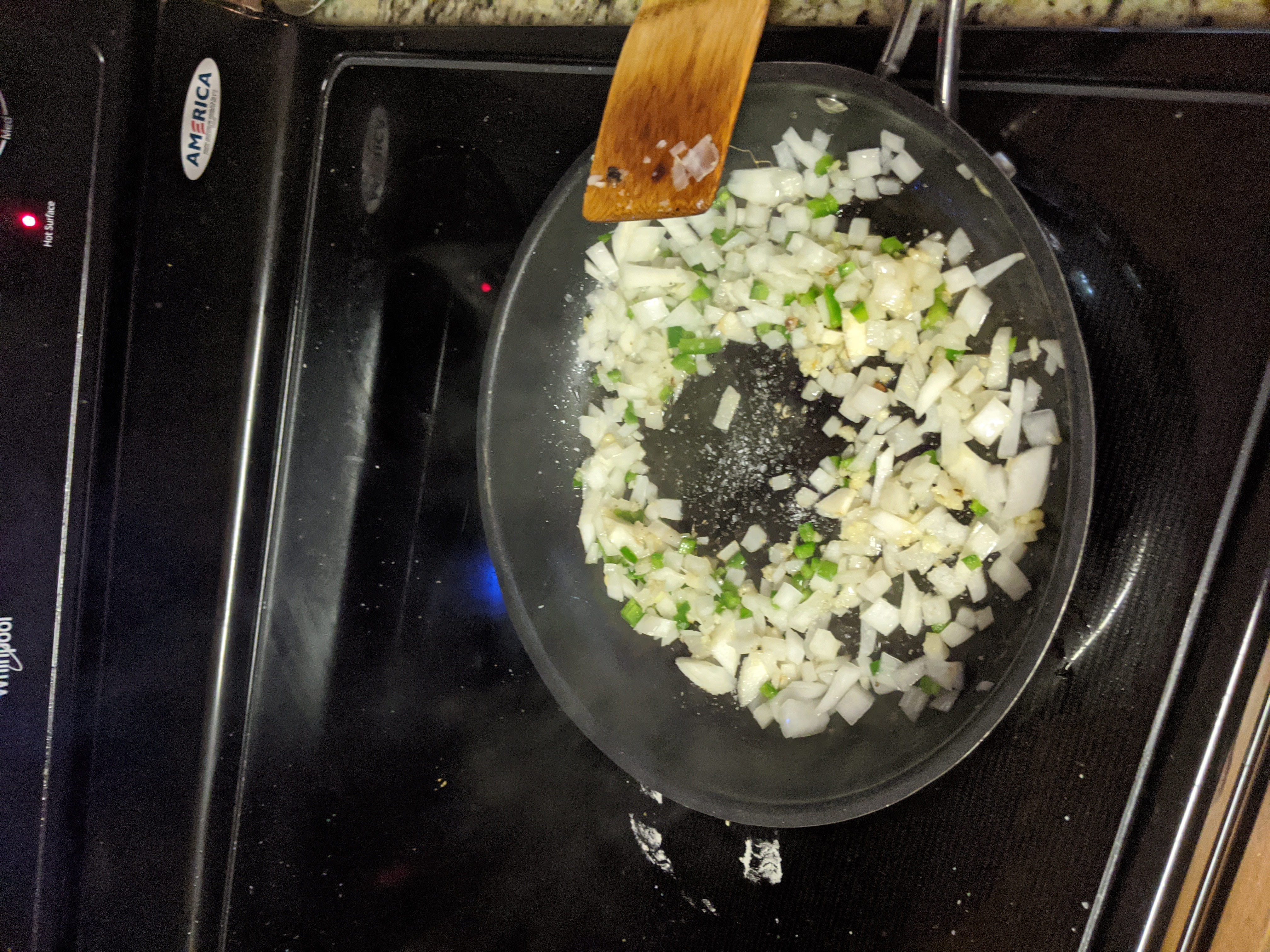 4. Make the filling: Sautee garlic, jalapeno, and onion. One onion startes to turn golden add the ground beef. Salt and pepper to taste. Continue to cook until the meat is completely browned. Chop your american cheese slices until small pieces. Once the meat is cooked fold in the cheese pieces.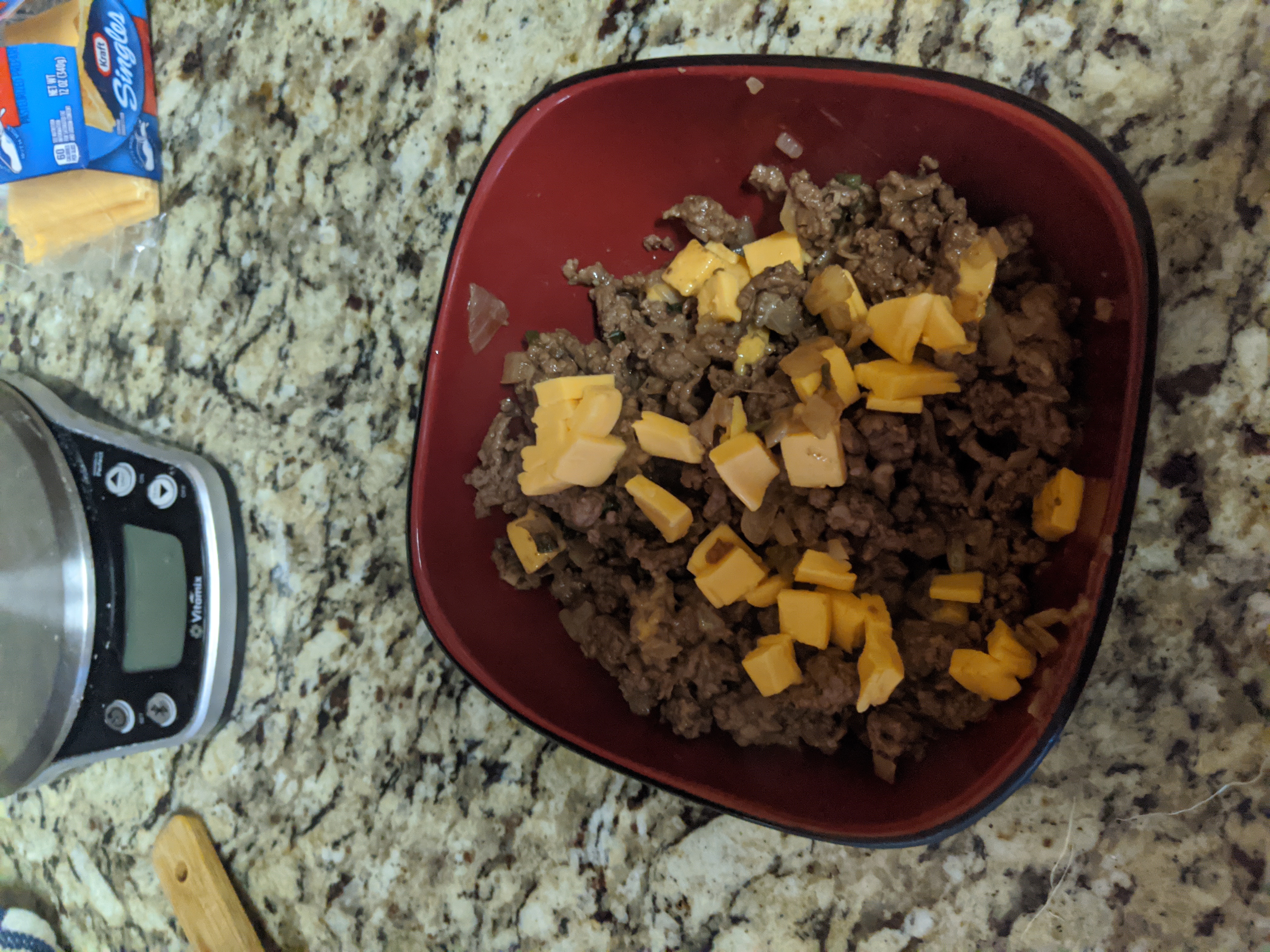 5. Remove the crust dough from the fridge. Roll it out to about 1/4" thick on a floured surface. Then cut out 4-5" circles. I found I was able to use a bowl to create this size. If dough is getting too warm you can put the circles back in the fridge separated by parchment paper.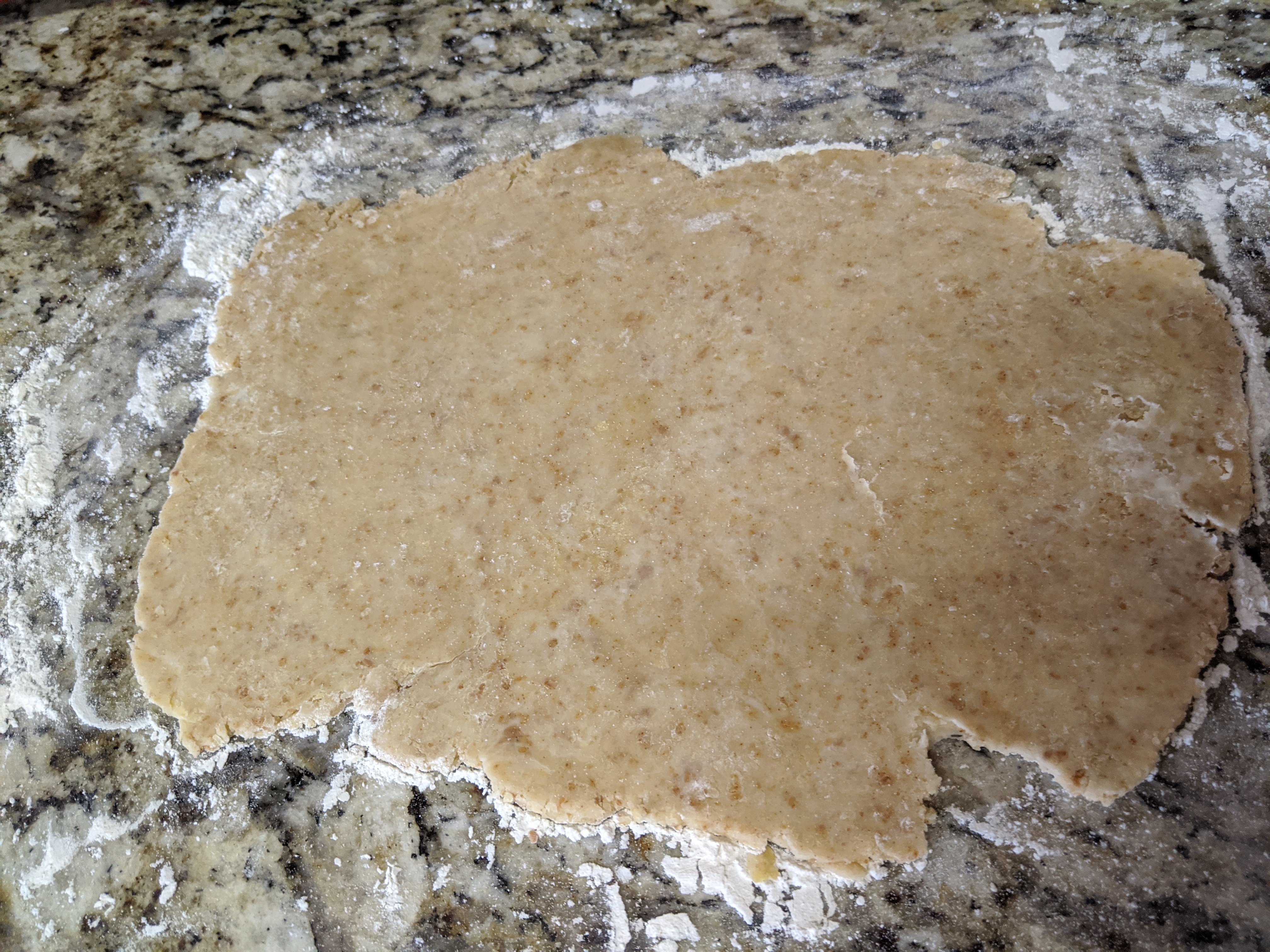 6. Preheat oven to 425 degrees.
7. Take each dough circle and spread a little bit of the whole grain mustard onto it, take about 3 Tb of filling and stick it on the dough. Fold the dough over and pinch the seems. There are ton of ways to do this, but it doesn't have to be fancy.
8. Stick your empanadas on a baking sheet and bake for 20 minutes.