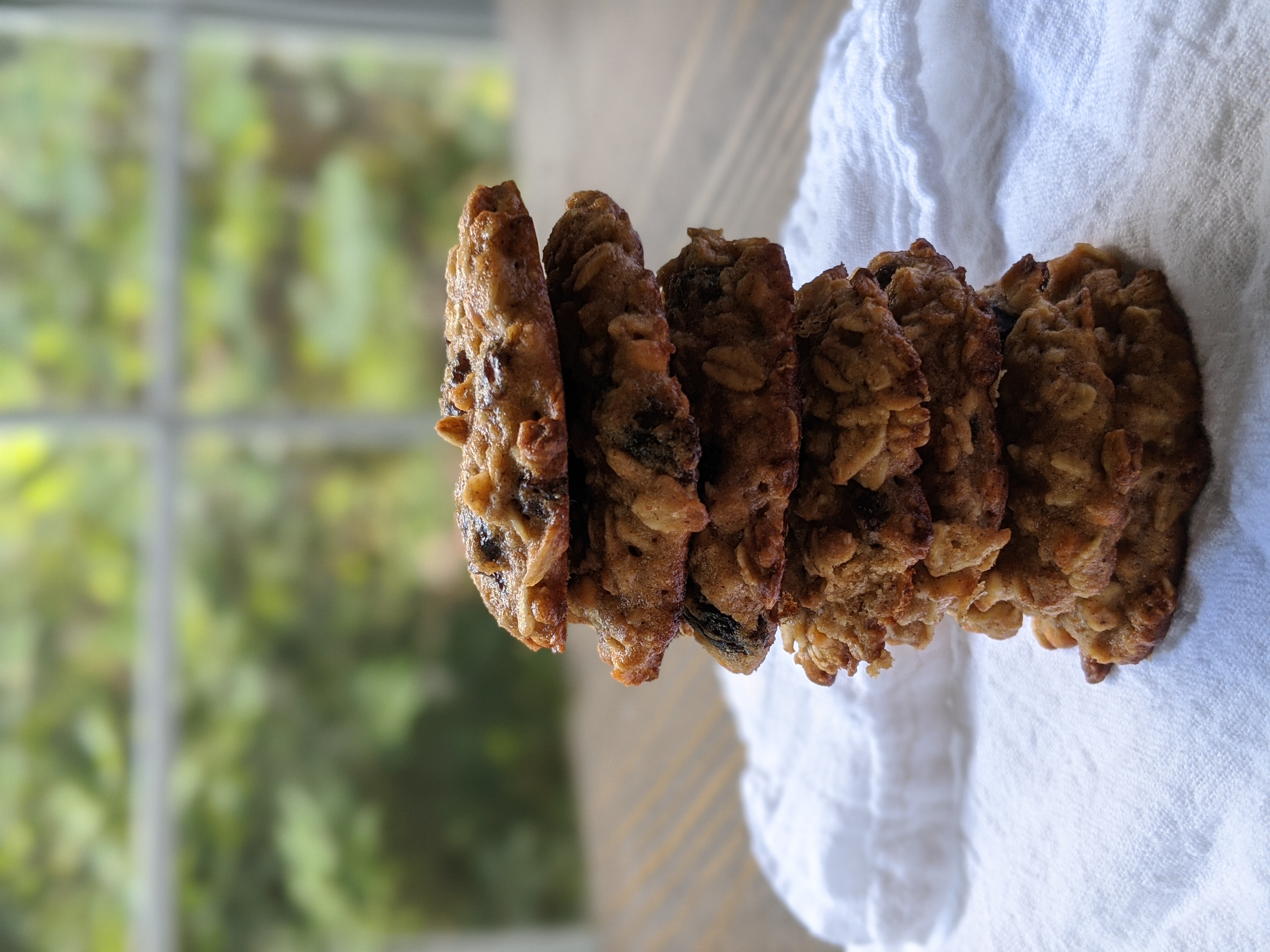 Recently we got a craving for oatmeal cookies. I thought there had to be a way to make them a bit more clean, but from experience I knew going the full on applesauce route wouldn't be the cookie I wanted. I tried out these ingredient combinations and couldn't be happier with the taste.
Ingredients:
2 TB nut butter (I use almond)
2 TB butter
1/2 cup applesauce
1/4 cup stevia
1/4 cup brown sugar
1 egg
1 Tsp vanilla
1/2 cup kodiak cakes (you can sub normal flour)
1 1/2 cup kodiak protein oats (you can sub normal oats)
1/4 Tsp baking soda
1/4 Tsp baking powder
1/4 Tsp salt
1 Tsp cinnamon
Raisins or chocolate chips to taste
1. Preheat oven to 350 degrees.
2. Combine nut butter, butter, and apple sauce until smooth. If you need to melt the butter a bit that is okay.
3. Add stevia and brown sugar and mix till smooth.
4. Add egg and vanilla and mix till smooth.
5. Add in dry ingredients and mix just till combined
6. If your dough seems a bit loose stick it in the freezer for 10 minutes.
7. Spoon lumps of dough onto baking sheets and cook 12-14 minutes depending on your preference and oven.