Challenging the restaurant landscape in Charlotte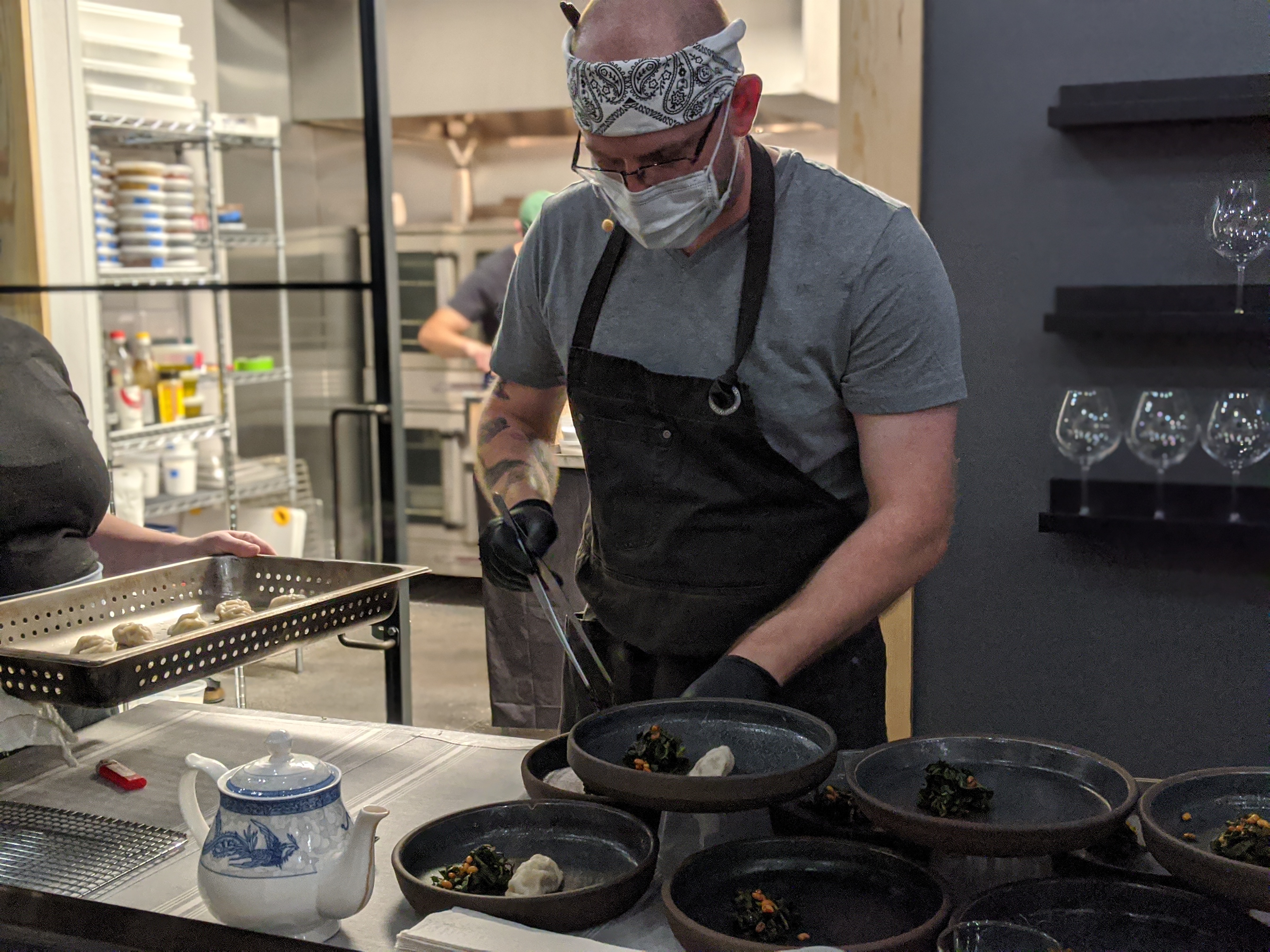 Upon reading about a new restaurant opening in Charlotte called Counter- by Chef Sam Hart my husband and I were immediately excited. Before Charlotte we lived in Chicago, so we know with Sam having trained there we were in for a treat. We spoke with Sam and found out more about Counter- and how the concept was not just about the food, but also to pair each course with music. We were lucky enough to have Sam in our home for a private dining experience with friends in August before Counter- opened and were very impressed. We booked a reservation for opening week.
Due to COVID guests were seated individually and parties were spaced out 6+ feet apart. Every guest had their temperature taken upon arrival. This made us feel very safe. In additional all staff wore masks for the dinner service. We were seated at a literal Counter- were we could see Chef Sam and his team make and plate the dishes in front of us as we were being served. Sam explained every dish and music pairing and their origins. In each place setting was a map of North Carolina with dots and titles of the courses. The menu's current theme is all about North Carolina Terrior, so this was very fitting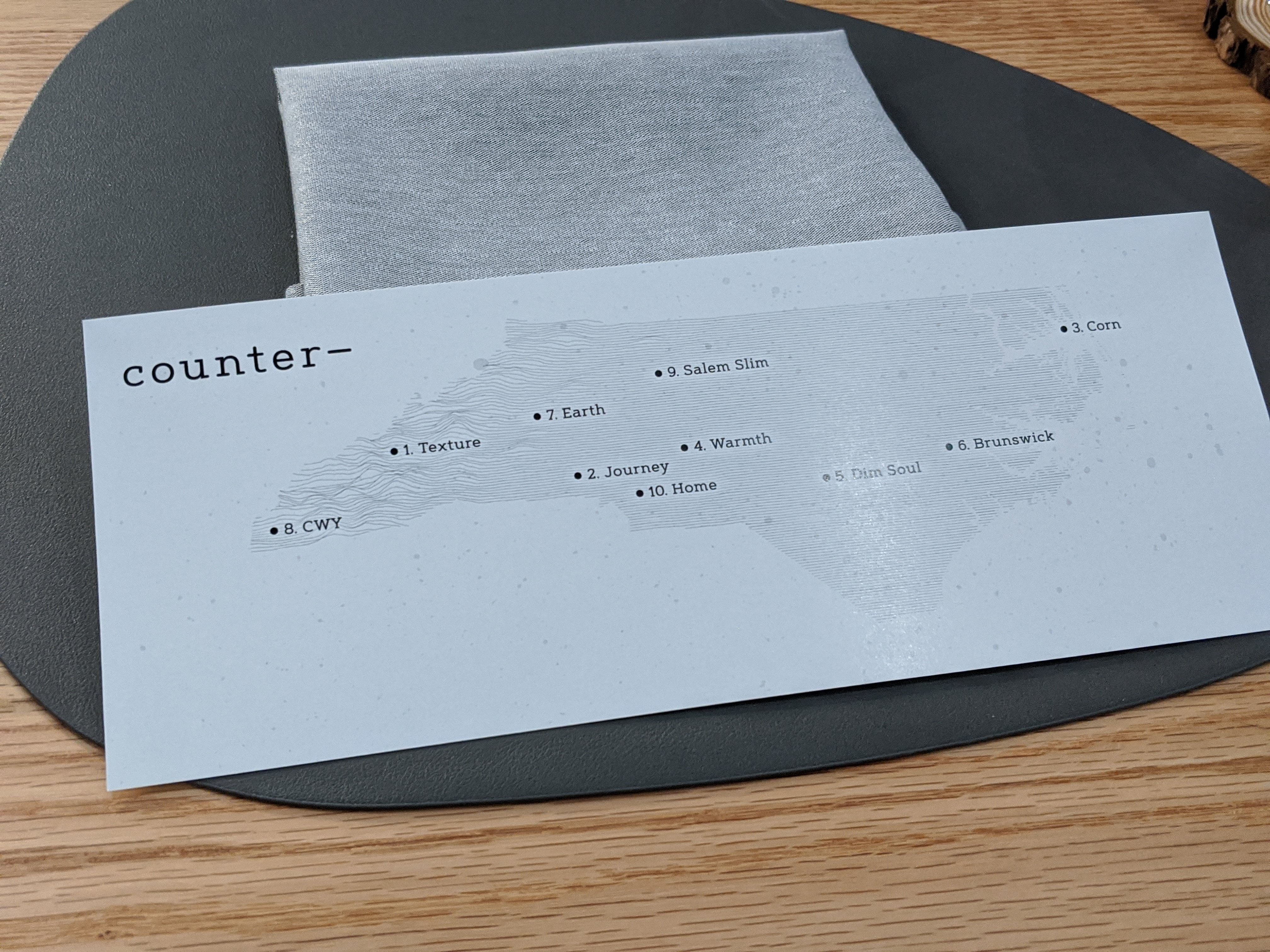 In addition to the map, each guest has a small utensil holder at their place setting.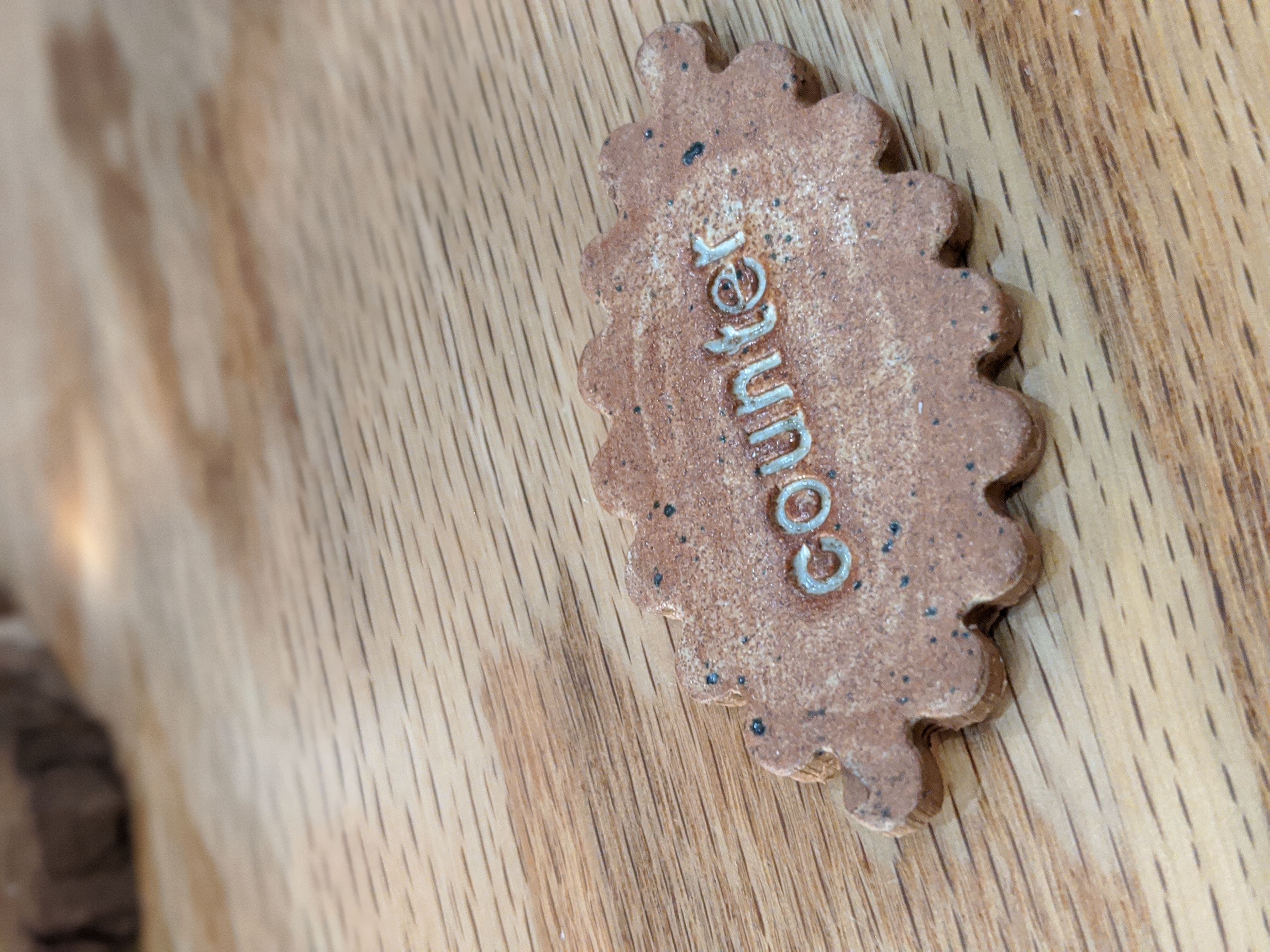 The first course was called Texture. It was bright and fresh with acidic and fruit flavors, a great way to start off the night and cleanse your pallet.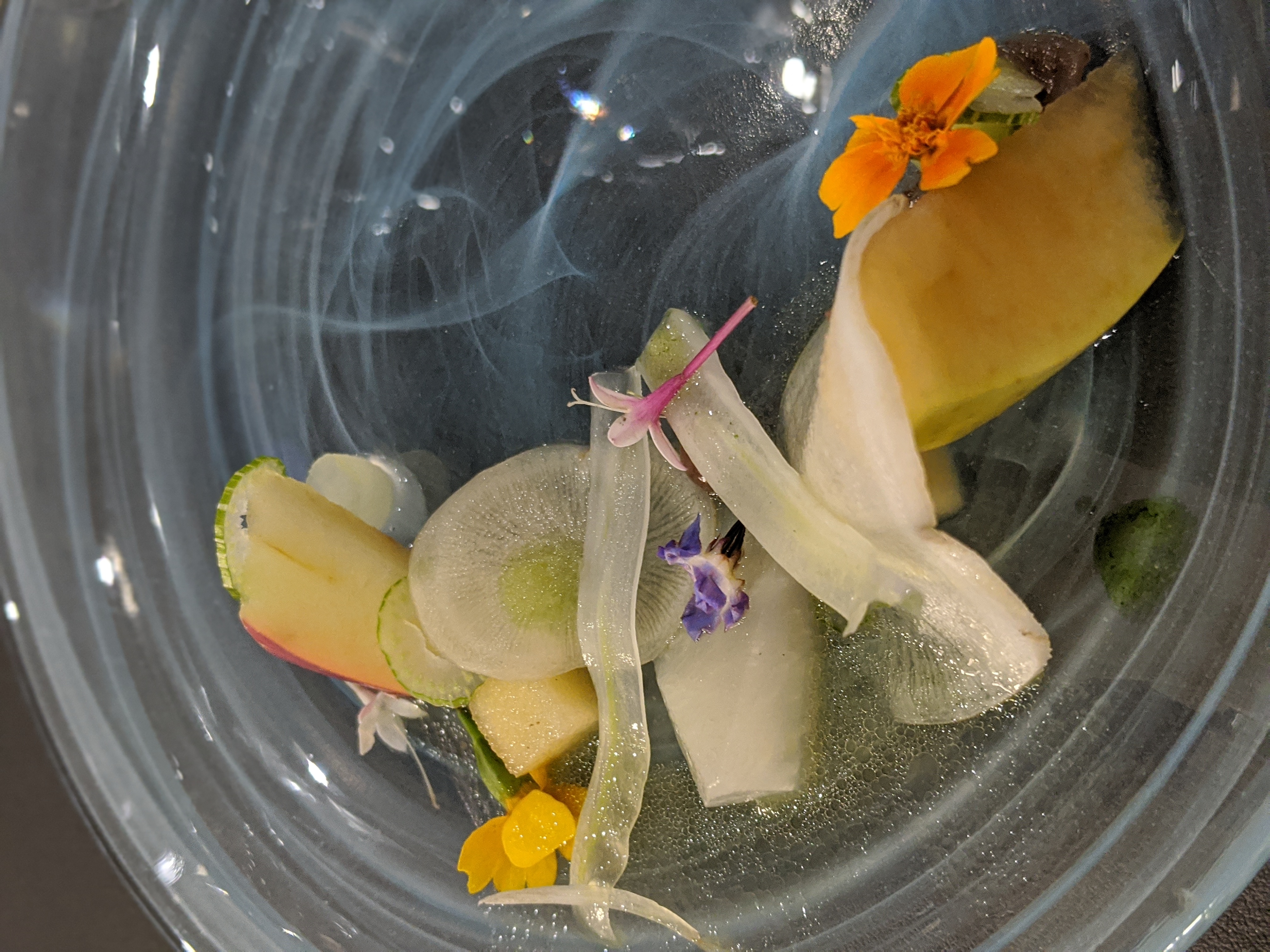 The next course was one of the highlights for the night for us. It was called Journey and included components of brown butter and roe, some of our favorite flavors. This course was paired with a Sauvignon Blanc and Semillion blend which seemed a bit odd at first, but turned out to be a perfect pairing.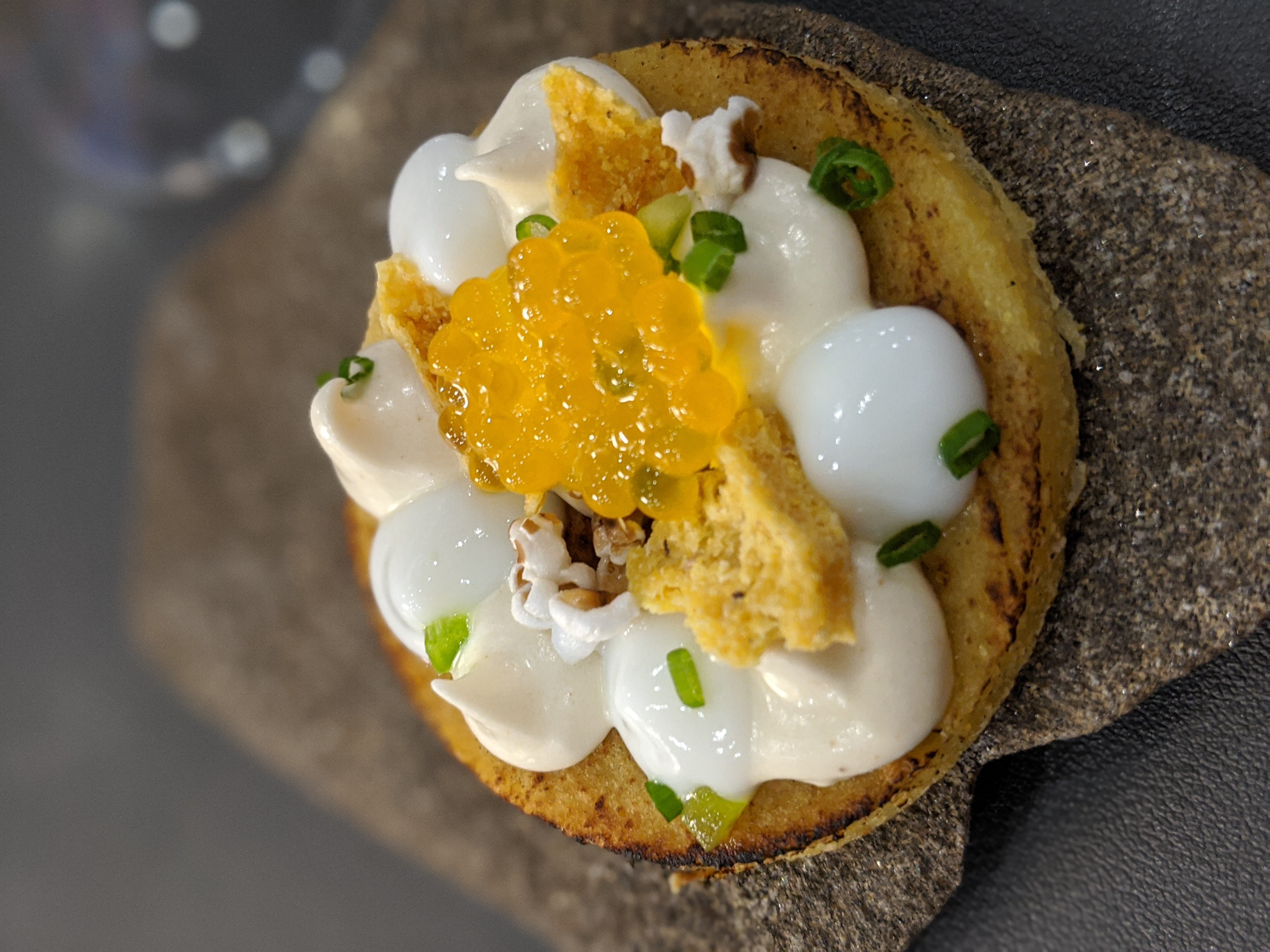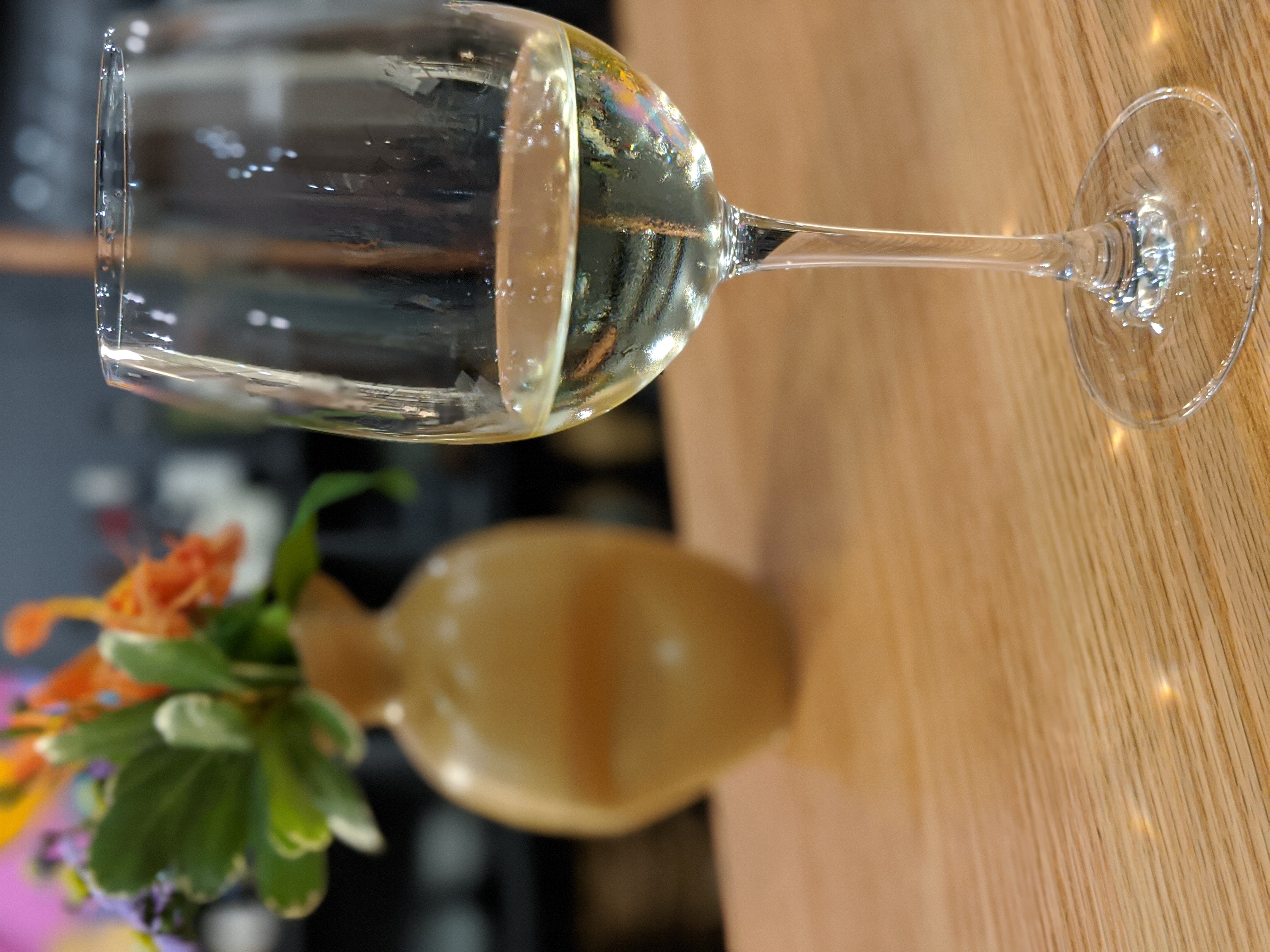 The third course was focused around Corn. It was a ravioli and included various corn and seafood components.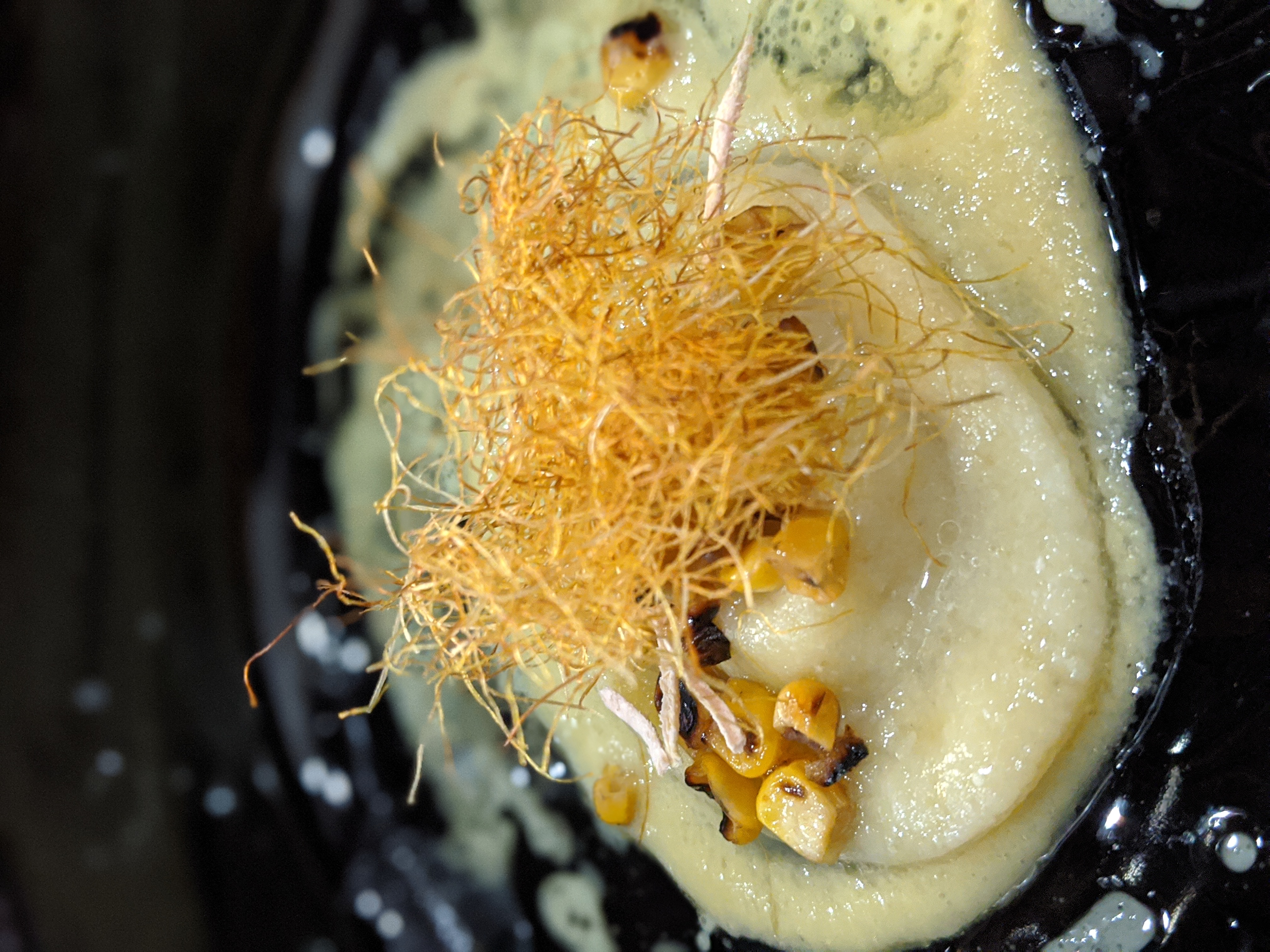 The next course looked very simple. However, it was deceiving and incredibly complex in flavor. It was called Warmth and came with an ample hit of umami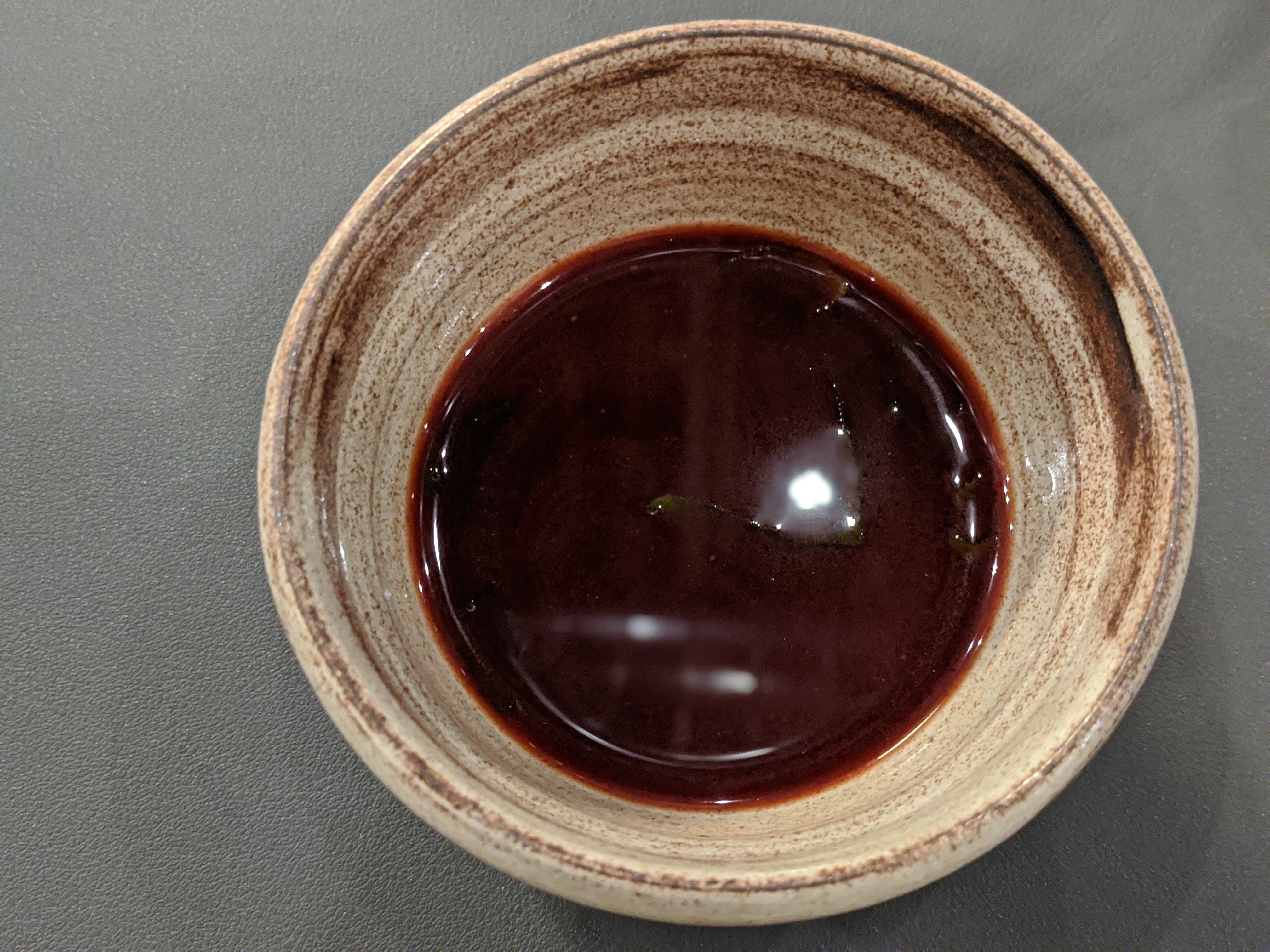 For course number 5 we were taken back to Chicago. The course was called Dim Sum and was inspired by the restaurants in Chicago's Chinatown. We used to go often in college, especially freshman year, so this dish was quite special to us. The dumpling itself was spot on.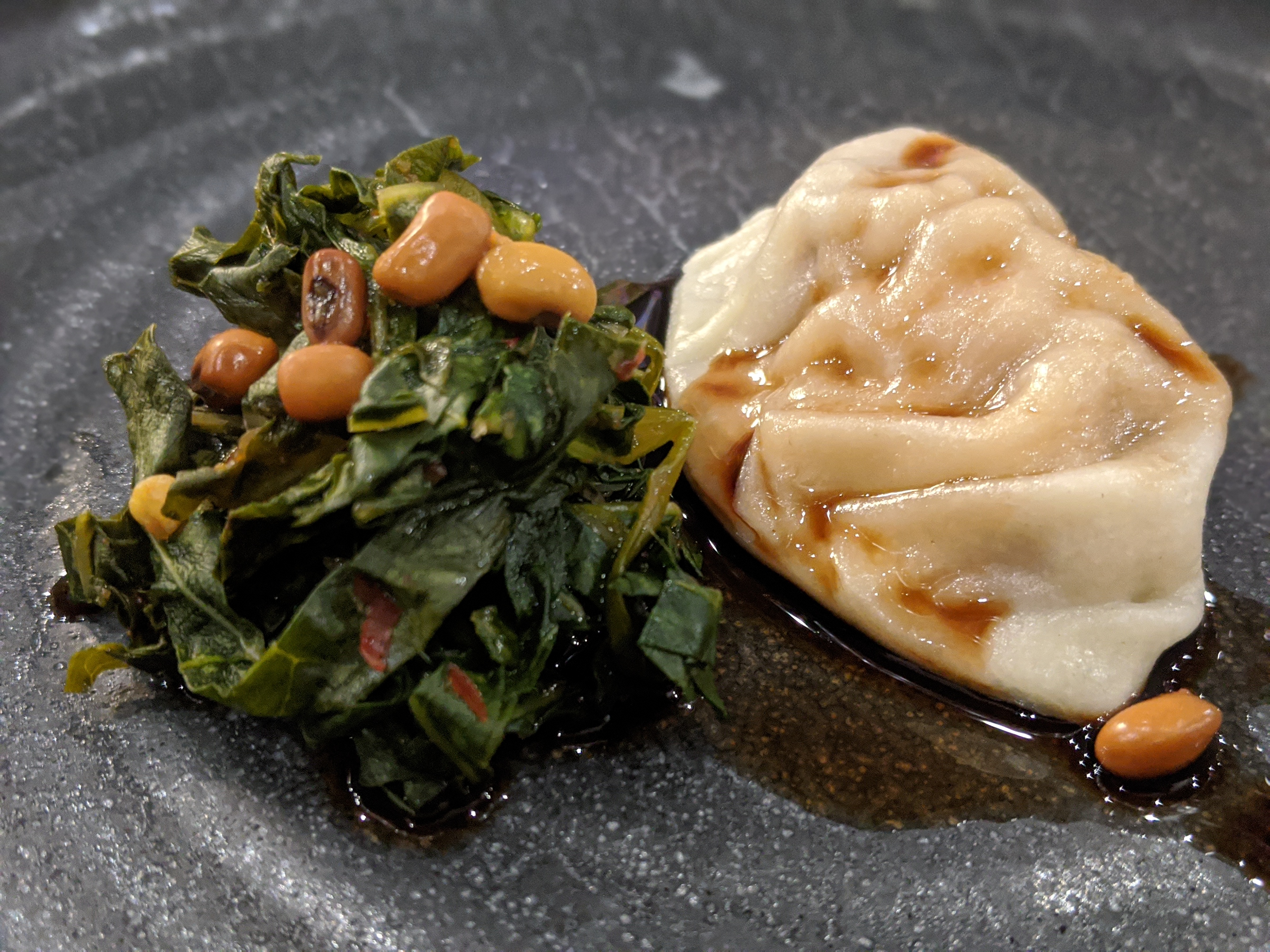 After dim sum, we had the Brunswick course. It was filled with southern flavors of succotash and tomato.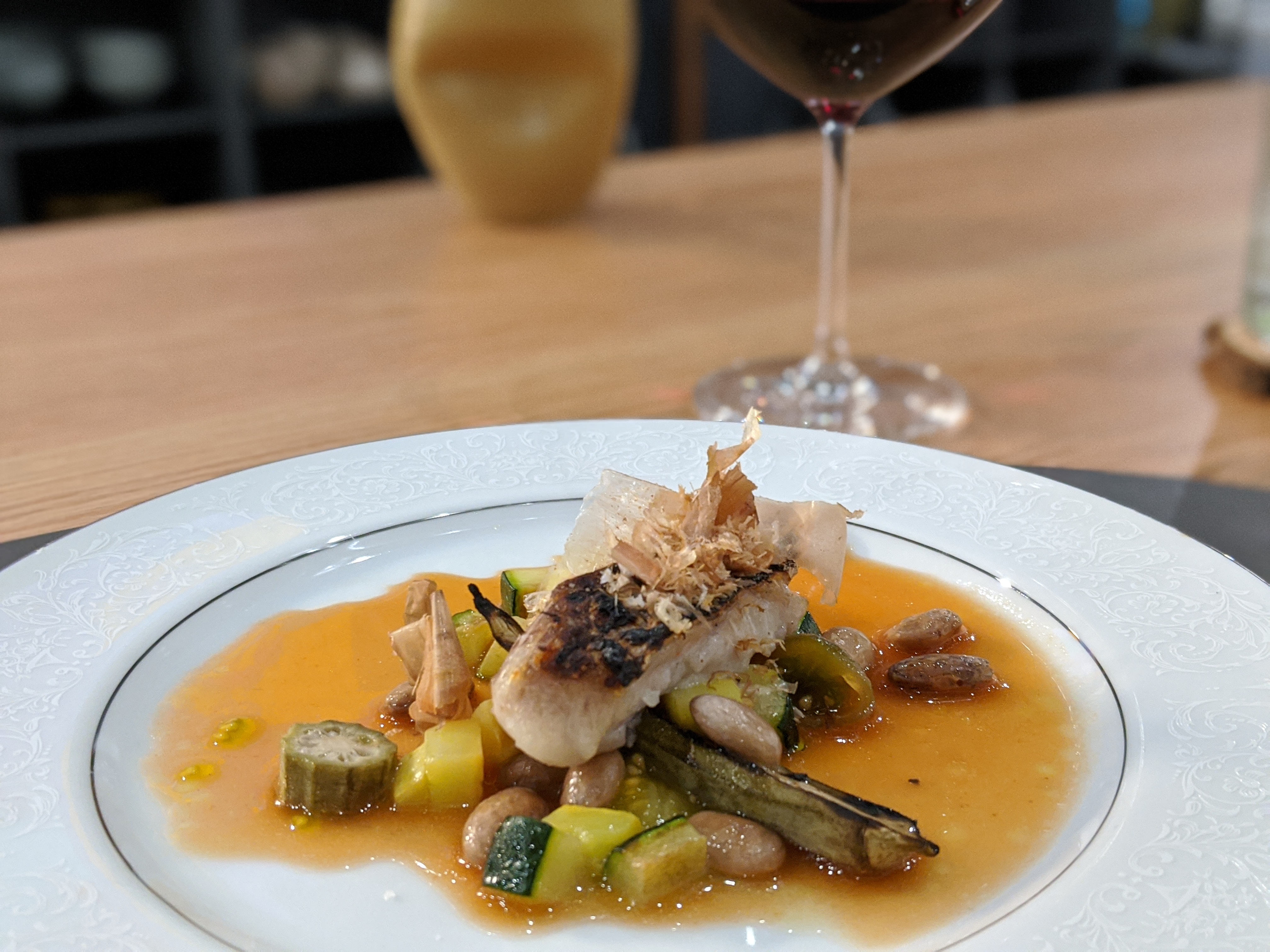 The next course, Earth, was another favorite of ours. It took the humble sweet potato and made it shine. The course had beautiful texture and richness, while remaining bright.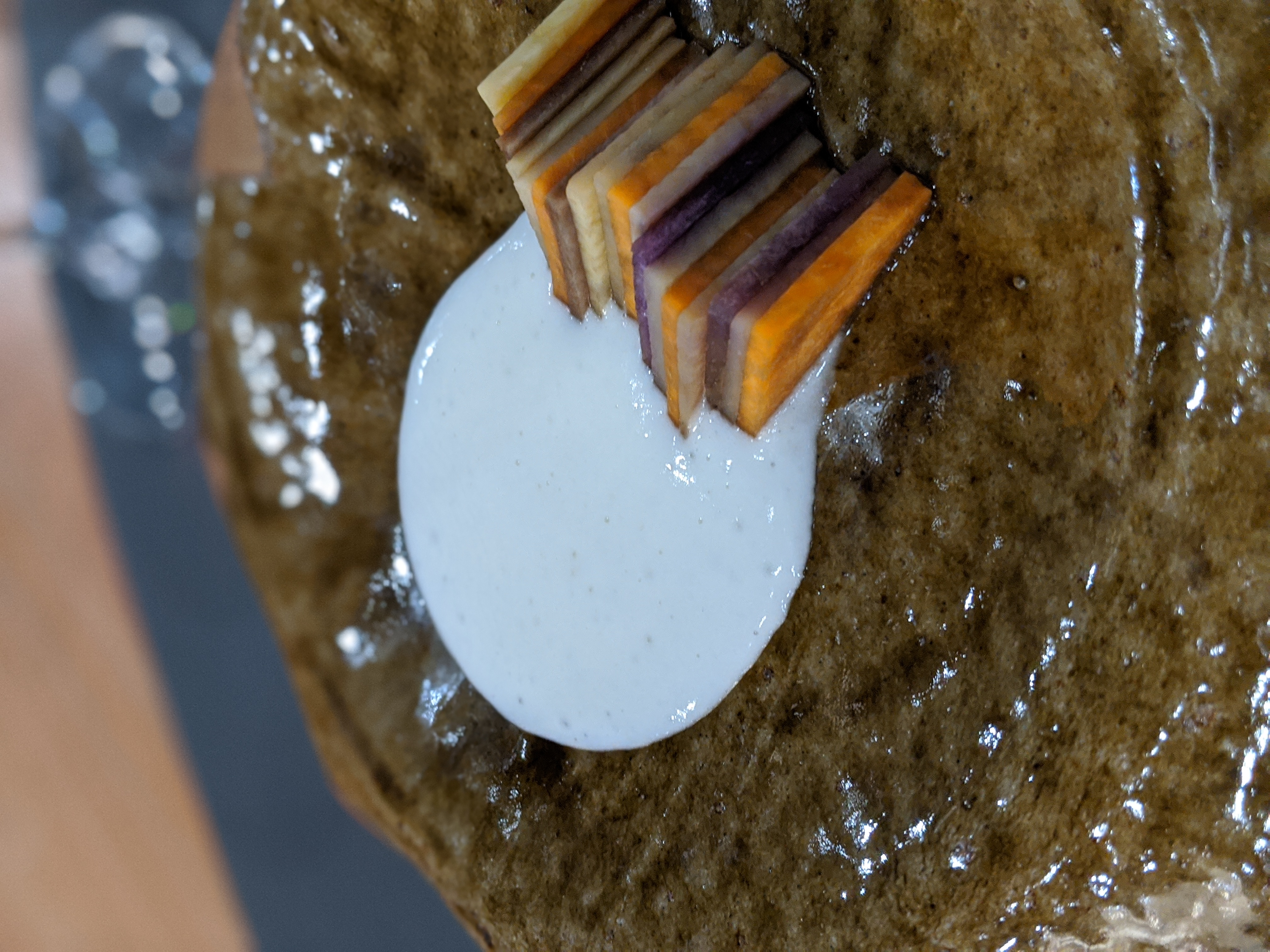 For the final dish of main course style food we were treated to venison with bean dumplings. We opted to also get the Truffle enhancement with this course. We love venison and eat it multiple times a month, but I am not sure we have ever had a cook this good on the meat. In addition, we aren't bean lovers, but absolutely loved the bean dumplings. They were fantastic. This was a standout course for sure.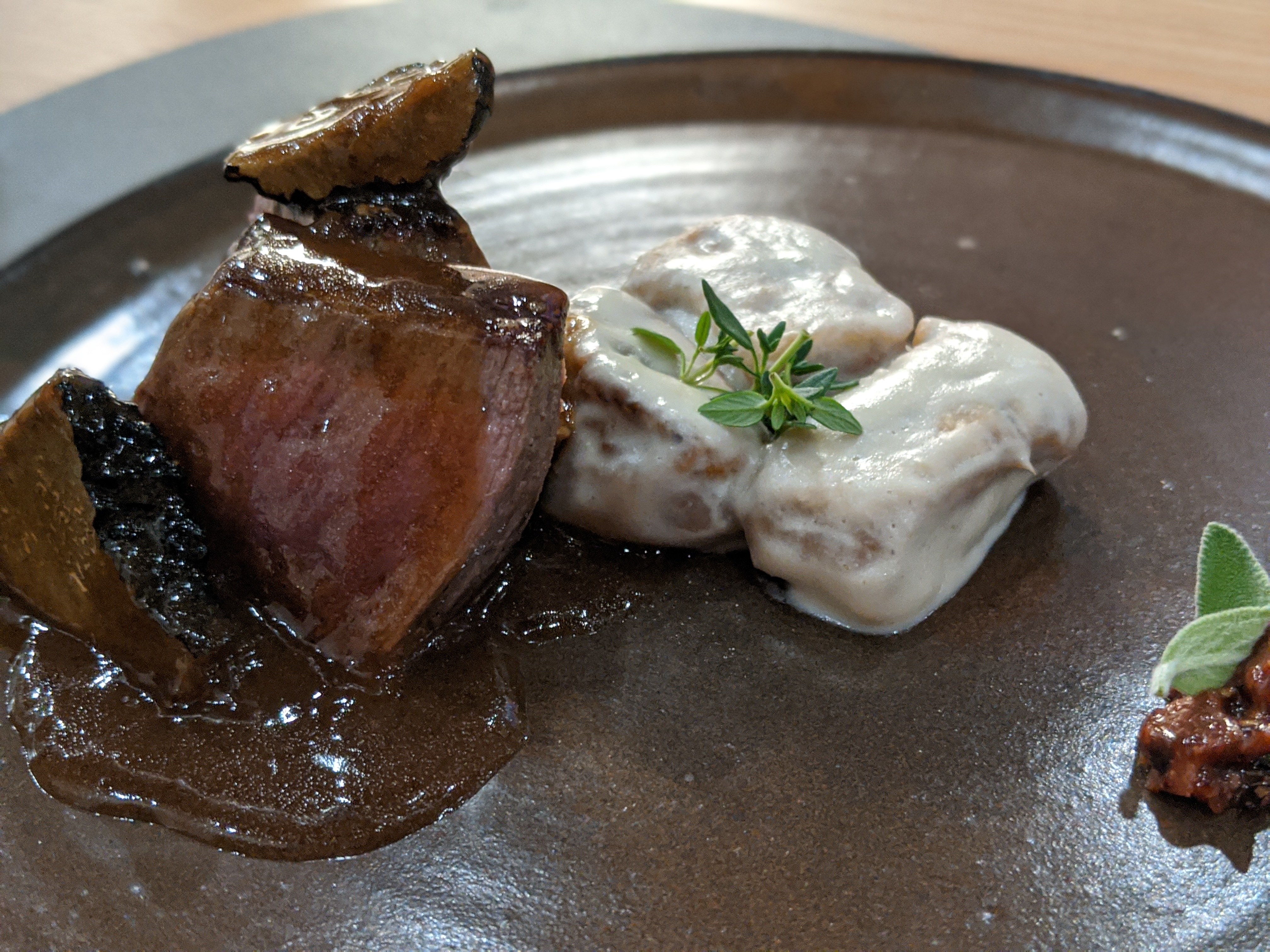 Moving onto the dessert style courses. First up was the Salem Slim which included Moravian sugar cake. I specifically enjoyed the gingersnap flavors in this dish.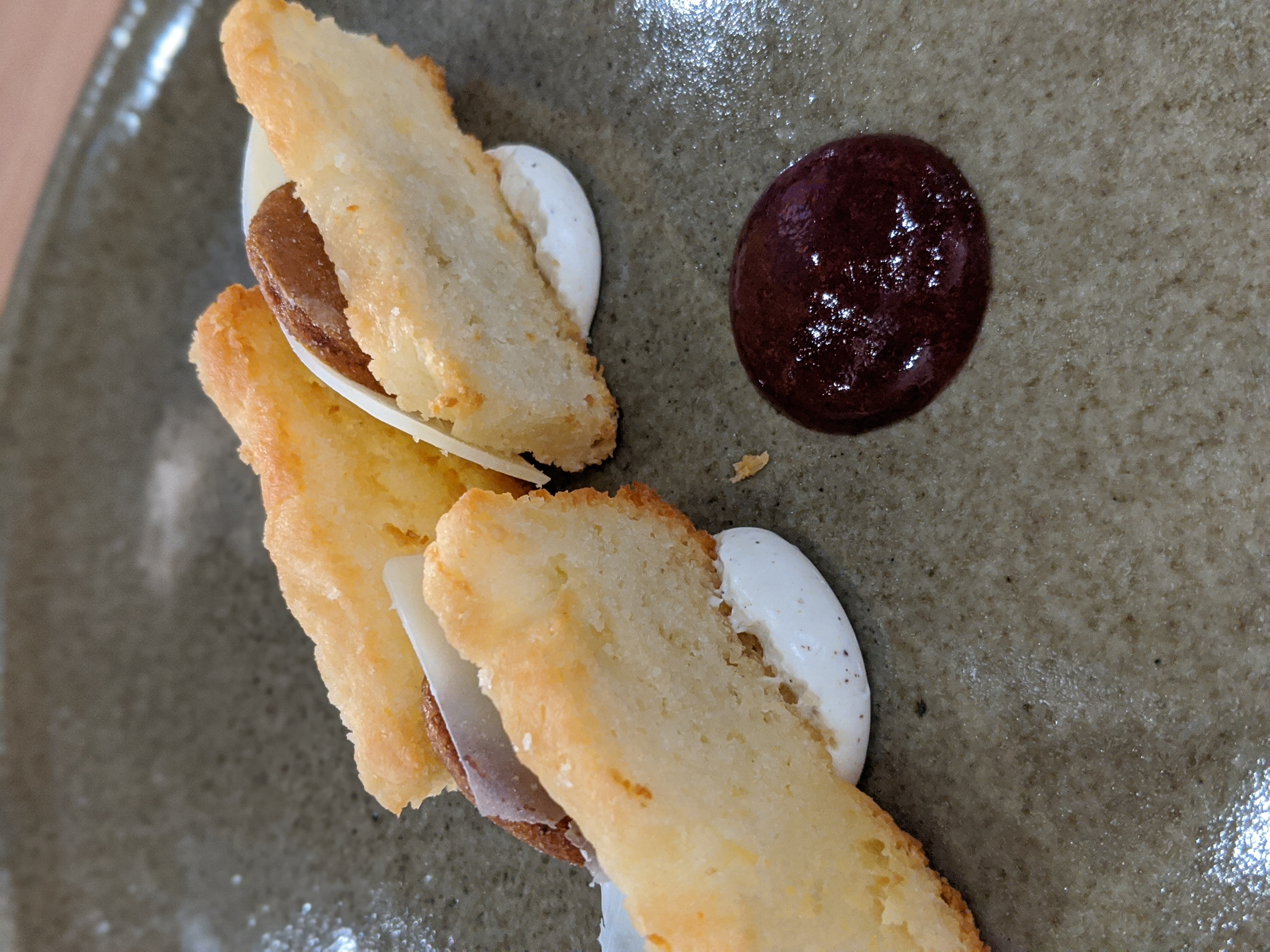 The final dish was called Home. In packed in flavor of marshmallow and squash in a way that simply went perfectly. One of my personal favorites of the night being a dessert lover.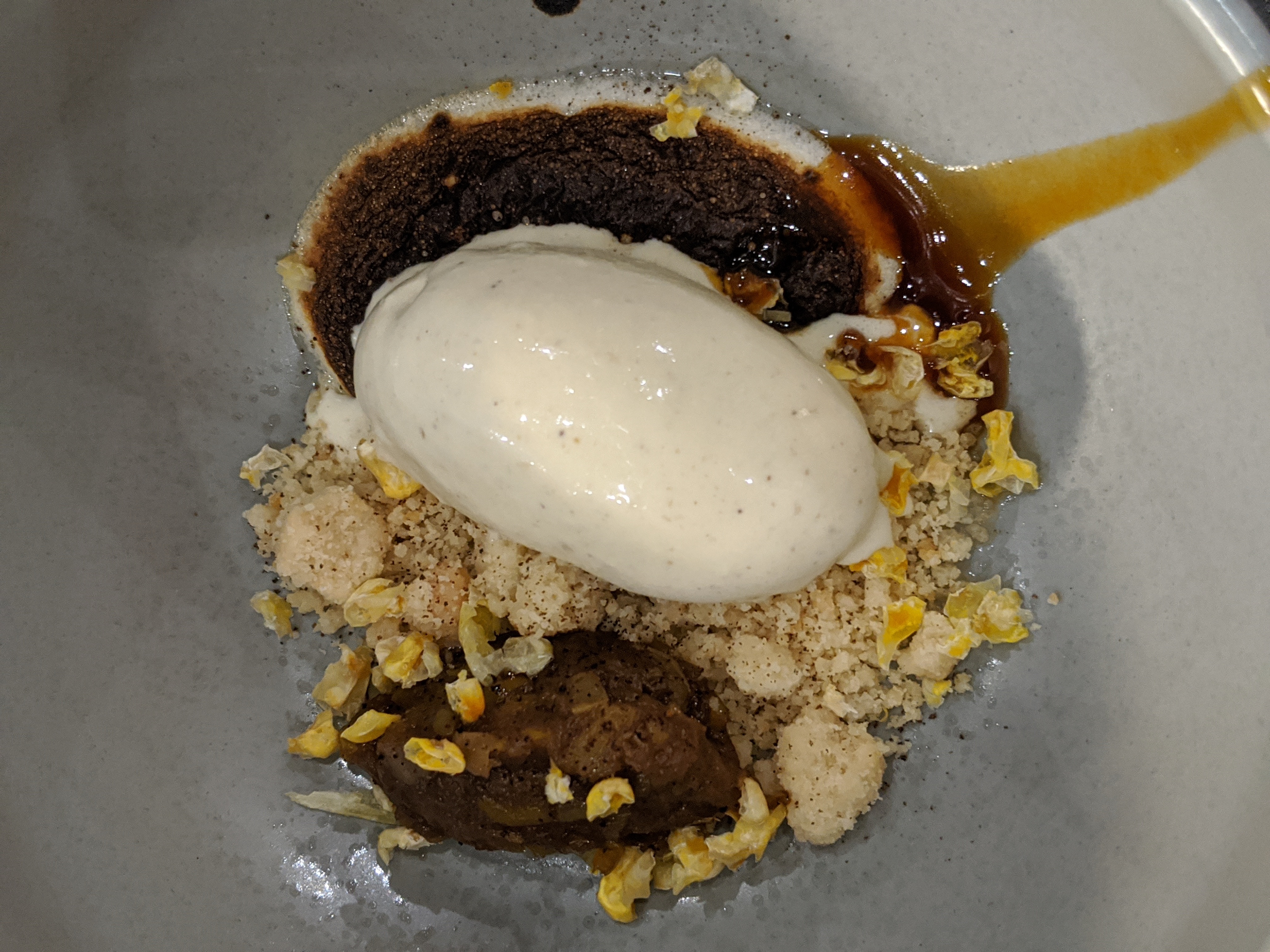 The food experience at Counter- is unlike any other in Charlotte. It is elevated and well thought out. We look forward to trying their new menus each quarter. They are even offering a season pass to get all 4 menus for 1 set price. Keep an eye on their social media for more information.

There are a few different options for drinks at Counter-. The first is the option to add wine pairings. There are 2 levels, standard ($50/person) and premium ($100/person). You can see a sample list for the standard pairings below. In addition, there is an option for non-alcoholic pairings for $40/person. This may sound a bit pricey, but each time a non-alcoholic drink went past us I was wondering if drinking wine was the right choice. They looked amazing.

In addition to pairings, Counter- is offering wine by the bottle and the glass. Glass prices range from $10-24 while bottles range from $55-245. They also have a coravin system, so you can get some higher end wines by the glass. The staff will work with each guest individually to figure out the best wine for your pallet and meal. Perfer to bring you own wine? Not a problem! Counter- offers a $15 corkage fee per party which covers ALL bottles for the evening, no matter how many. As people who drink a lot of wine, that is a steal!

Location and hours:
2200 Thrift Rd
Charlotte, NC 28208
(980)292-2090
Tuesday - Saturday 6PM-10PM

Contact Info:
Additional Pictures from the evening: