A North Carolina Winery Done Right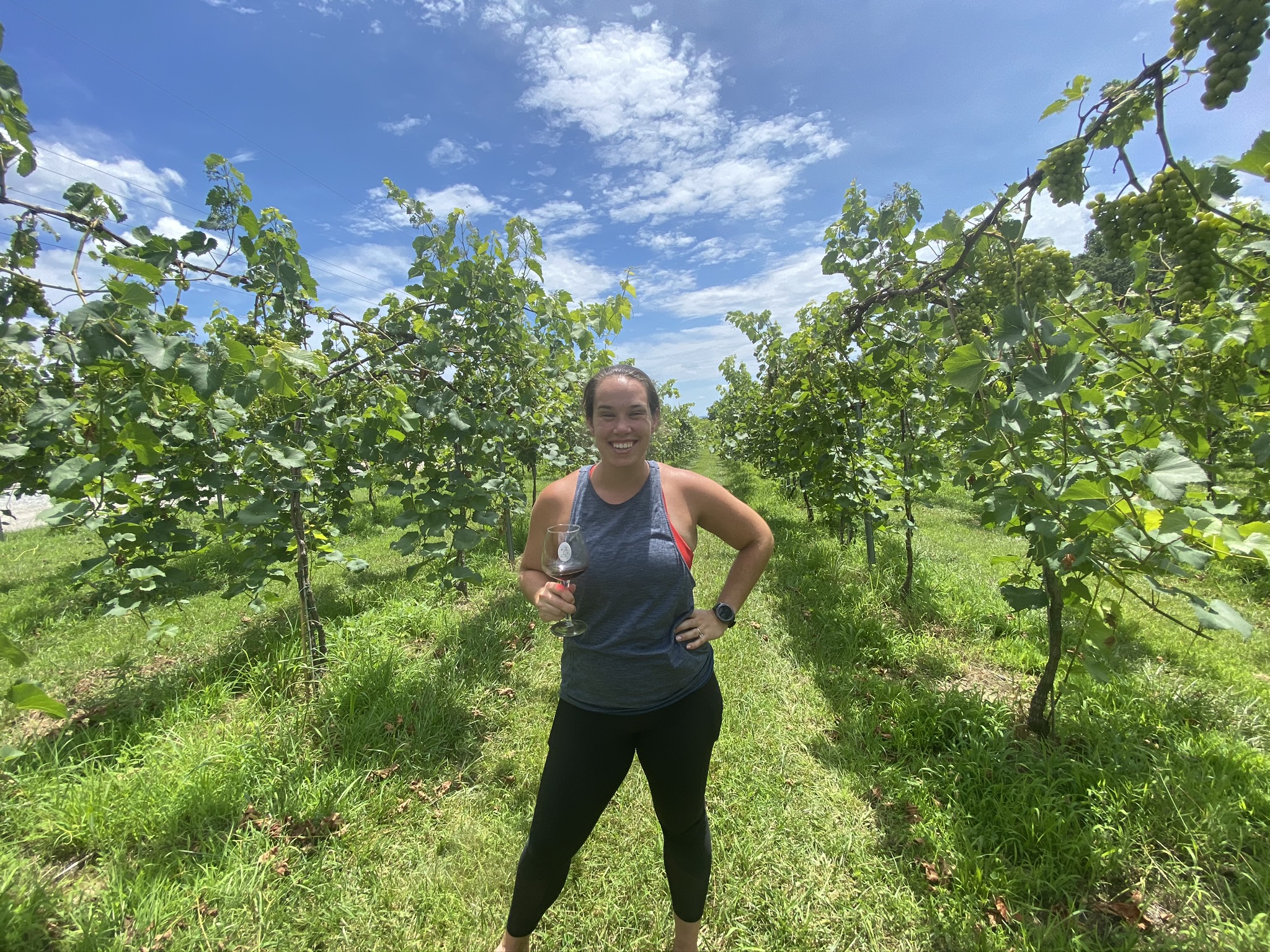 When I first saw the pictures of Marked Tree Winery on Instagram I was hopeful, yet cautious about the wine. We had tried several North Carolina wineries in the past and been very disappointed by their wines to say the least. Marked Tree is located in Flat Rock, NC surrounded by the Blue Ridge mountains which gave me a lot more hope for the taste of the wine. So, we headed to Flat Rock, started with a hike, and then went to Marked Tree.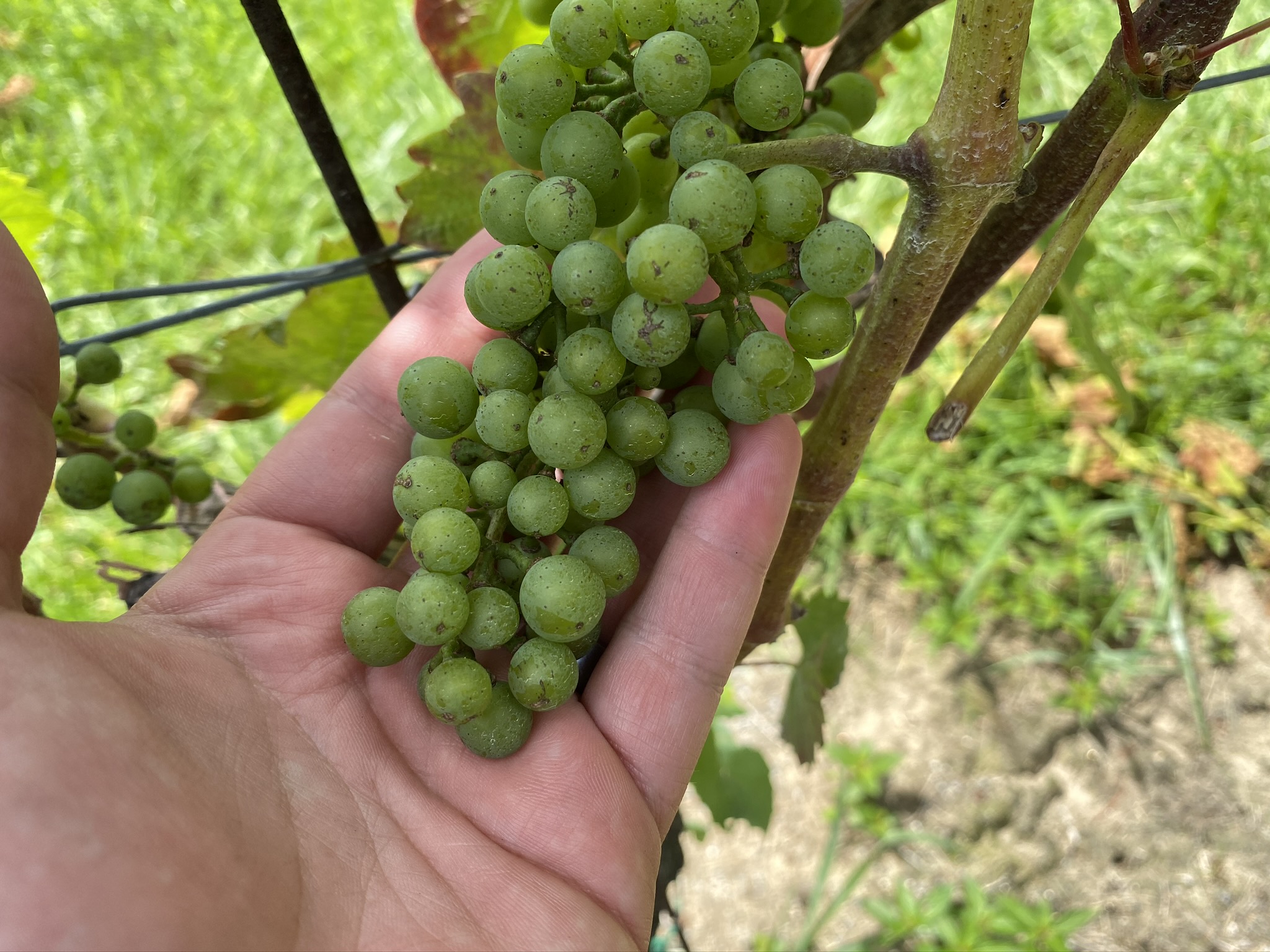 We pulled up and saw the space was beautiful right away. Mountainous views surrounded by the vines. I could tell the vines weren't brand new, but I had yet to find out just how much time and effort went into Marked Tree before they opened the tasting room. The tasting room was sleek and modern in style, which we personally love in a winery.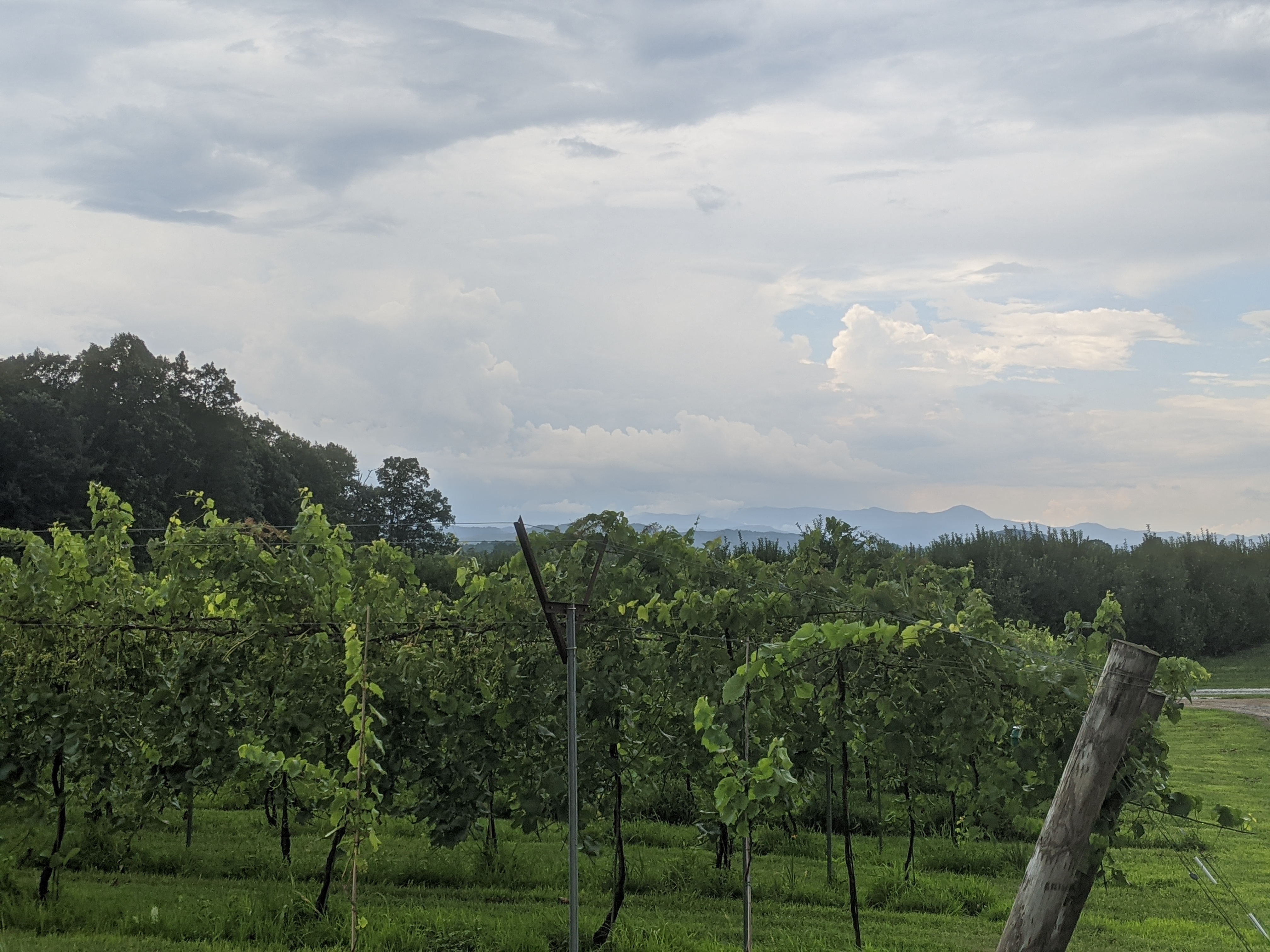 We sat down outside and decided to both do a tasting which would allow us to taste just about every wine they offered, we focused on the dry offerings and quite frankly ignored the few sweet wines they offered. If you like sweet wine though, I am sure they are great! We started with both the oaked and unoaked Chardonels. Immediately both of us were pretty impressed by the quality of the wine. We couldn't even decide which version we preferred. The unoaked was more crisp and refreshing, but the oaked version brought a smoothness from the 9 months of oak aging and I think would be best with some food.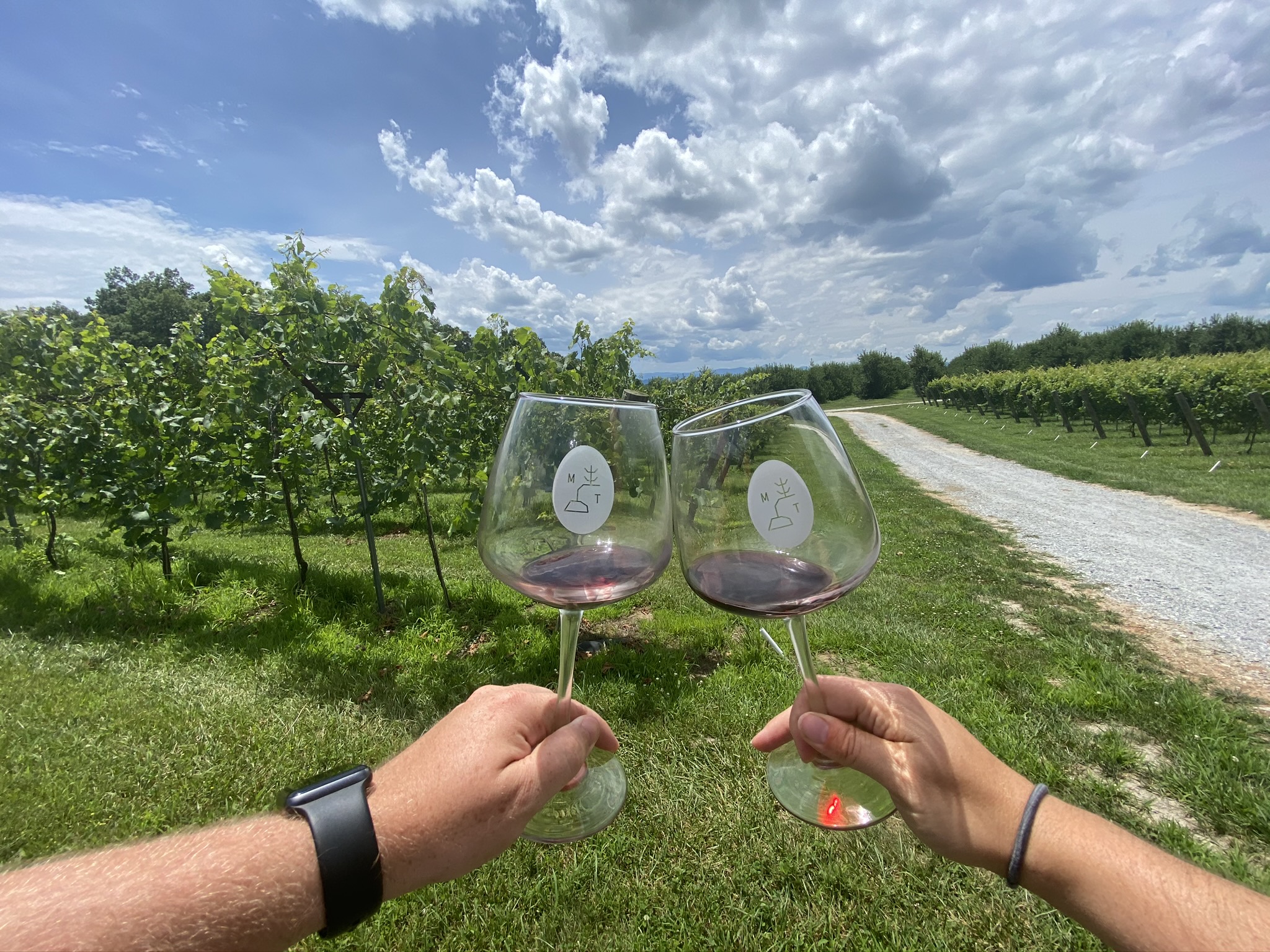 Next, we moved onto the Gruner Veltliner and the Videl Blanc. We were familiar with Gruner, but Videl Blanc was new to us. Both were very nice, but the Videl Blanc became our favorite white we tried. During thie time we had the opportunity to speak with Tim Parks, one of the owners at length. He explained how Marked Tree had been planned for about 5 years. They acquired the land in 2015, planted the vines with family and friends in Feb - Mar 2016, and finally had their first harvest in Aug - Sept 2018. They worked with a viticulture consultant to figure out not only which grapes would grow well on this land, but also which would ripen appropriately. Apparently, one of the reasons a lot of NC wine ends up tasting not so great, is that the grapes don't ripen properly. By planting some off the beaten path varietals, Marked Tree was able to avoid this issue. We also had the opportunity to speak with the other owner, Lance Hiatt.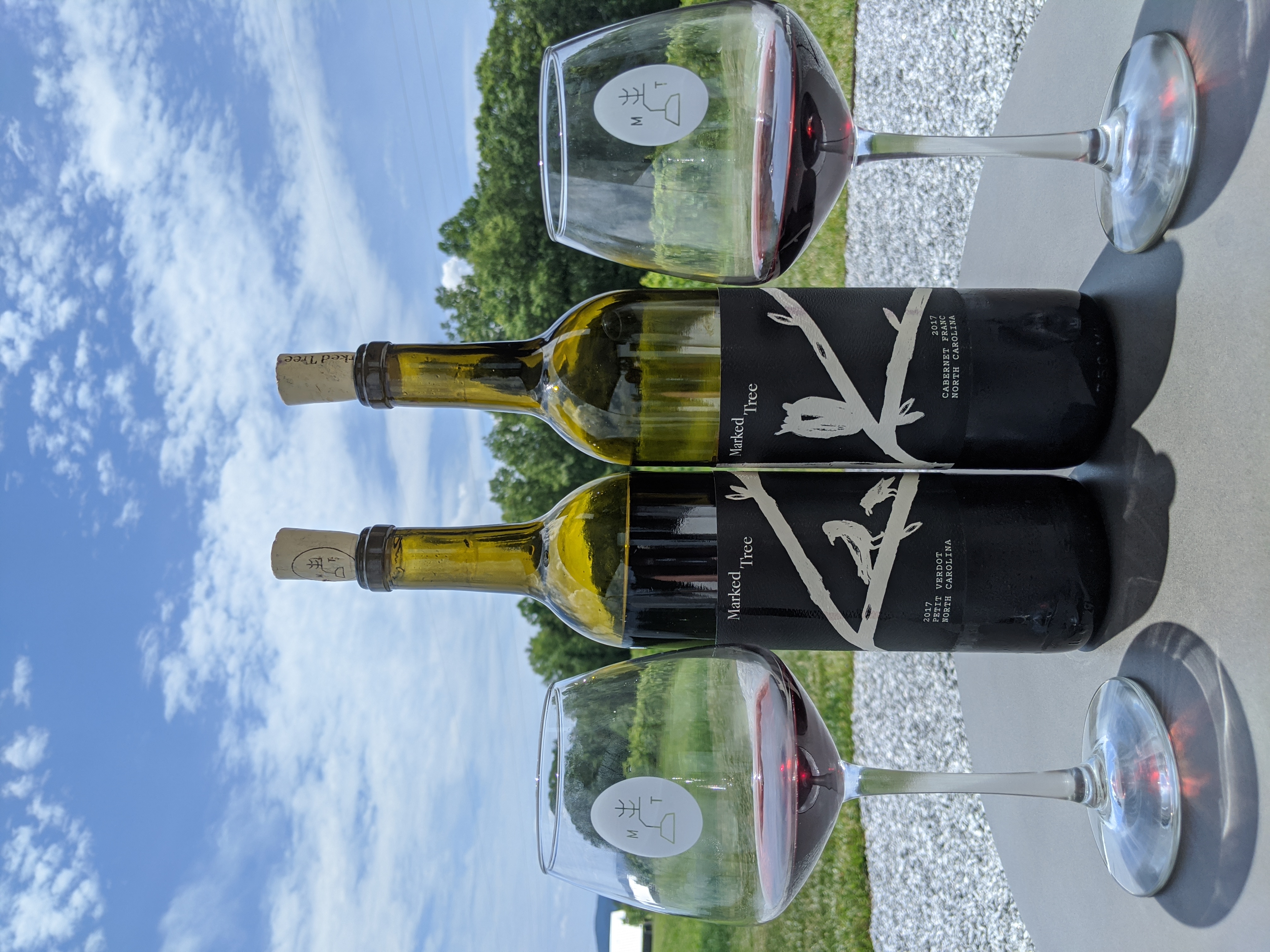 Next, we tried the Chloe Rose. It was dry and crisp with nice acidity, but also had a bit of a funk to it. Tim explained this was do to it being barrel fermented. The rose is made from Cab Franc and Lemberger, using the tradition Signee' method. Afterwards, we moved onto the Cabernet Franc and Petit Verdot. These are two of our favorite red varietals, so we were anxious to see how they were. Both were fantastic! The Cab Franc tasted like it was meant to be grown on this land. The Petit Verdot had nice acidity, but was still smooth. I would bet it will continue to age nicely. The Cab Franc was probably our favorite red. Next, we tasted the Watershed red blend. It is made of 80% Cab Franc and 20% Petit Verdot. Essentially getting all the best aspects of both varietals. It is aged for 18 months in oak barrels lending it to smooth silky tannins.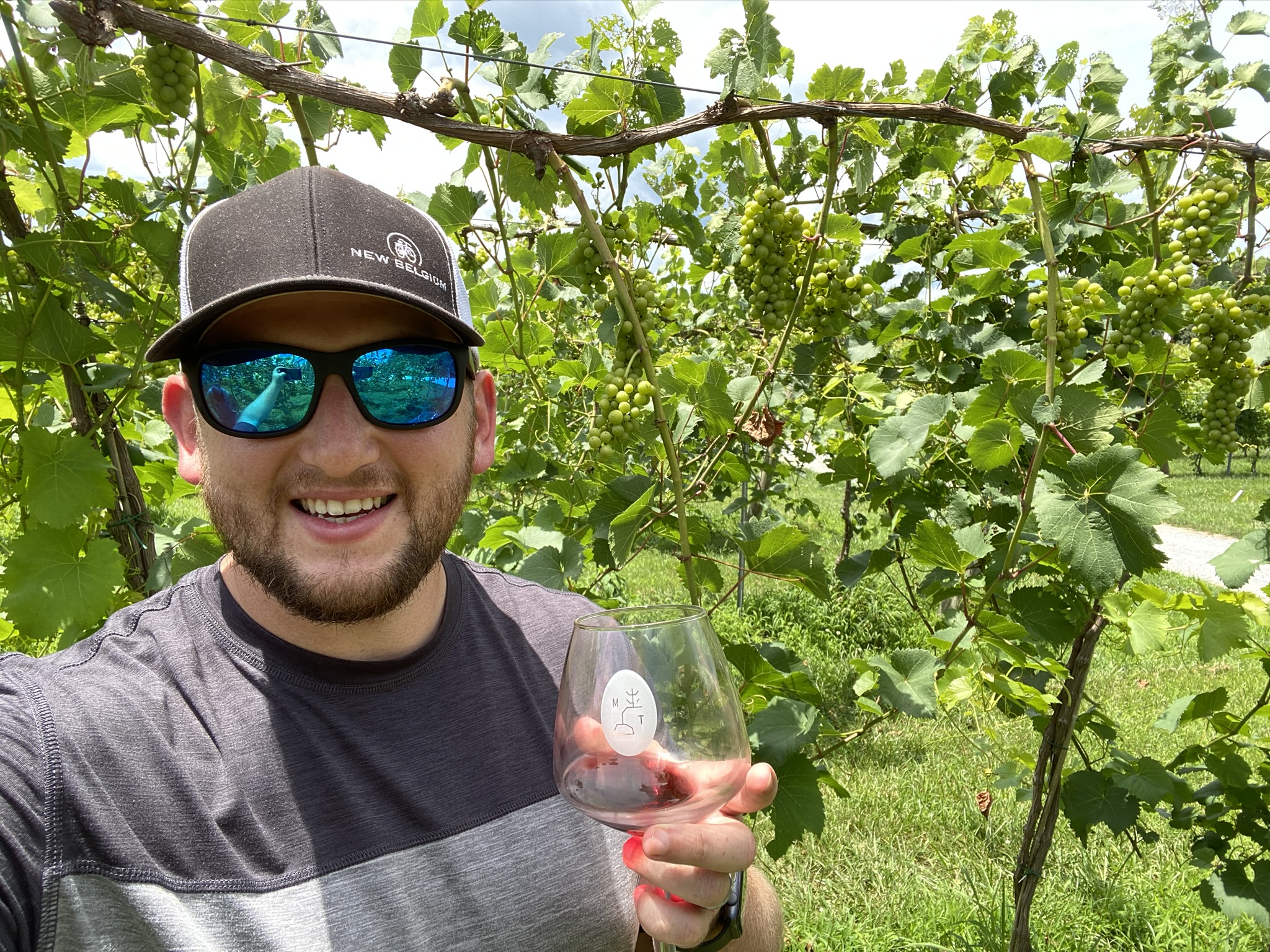 To finish, we tasted both dessert style wines, the Humming Bird and Ghost House Red. The Humming Bird was a sweet white with flavors that we all experienced differently from a cream savor vibe to bubblegum to hot tamales. Everyone will experience the Humming Bird differently. The Ghost House Red, was most of an easy drinking almost port style wine. I preferred the red, while Isaac preferred the Humming Bird.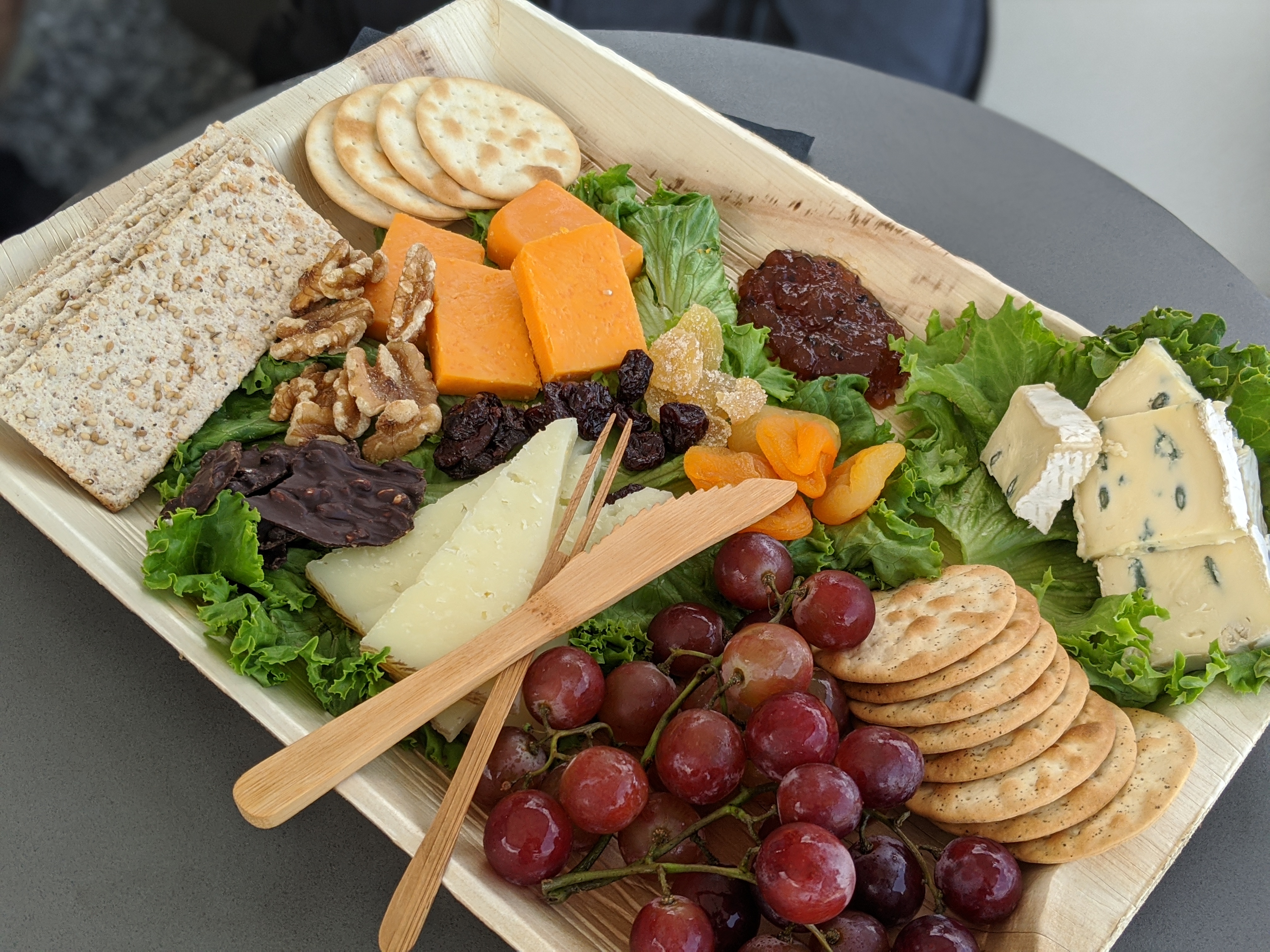 If the reviews of the wine weren't a give away already, we really enjoyed this winery. We enjoyed it to the extend that we decided to join their wine club. More details about that below! All of the bottles from Marked Tree range in price from $18 - $30. The tasting room also offers wine by the glass, local beer, bottled water, and a cheese board.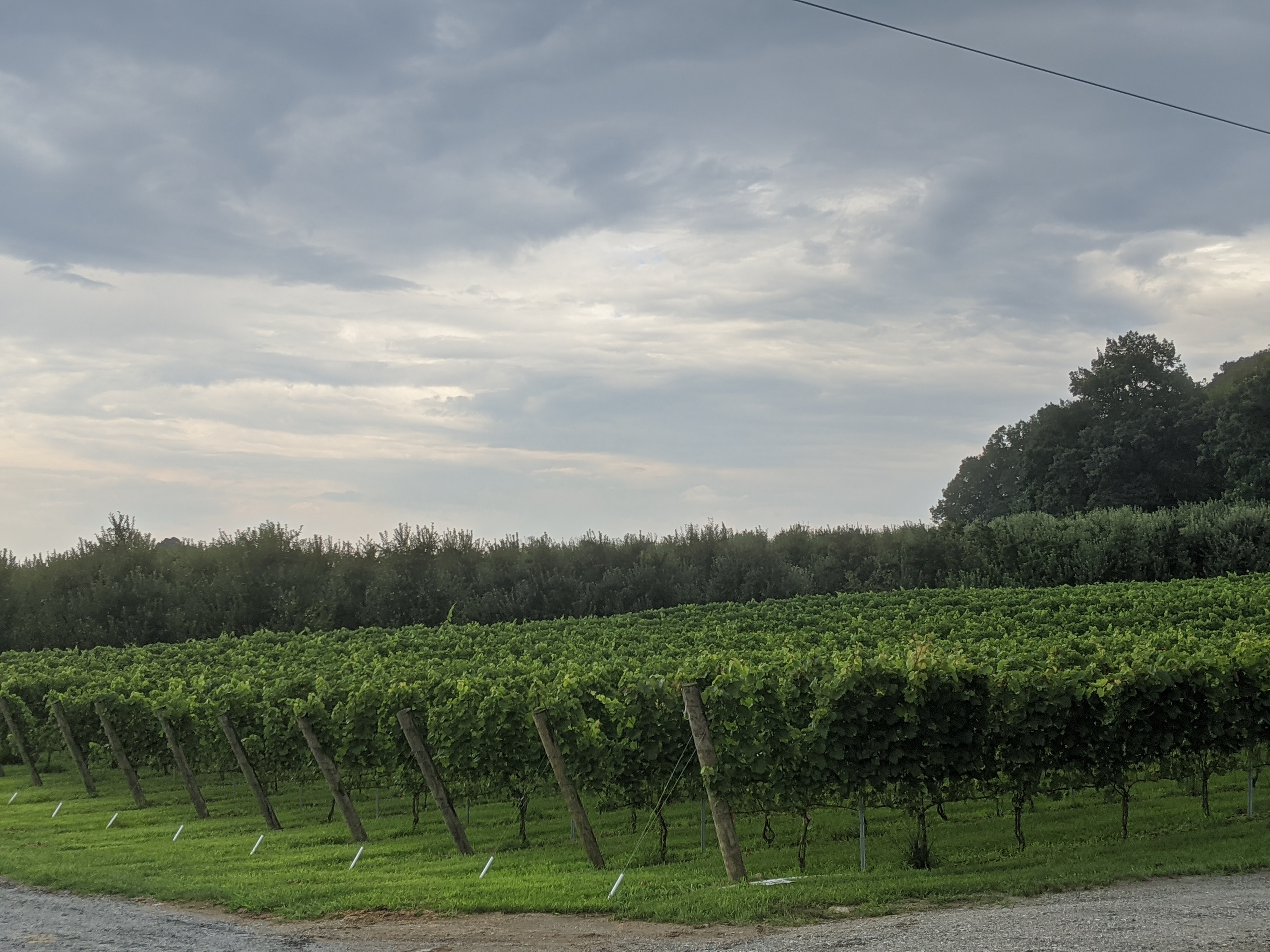 Moving forward Marked Tree plans to release a 100% Lemberger as well as a sparkling wine made in the champagne style using the Videl Blanc variety.

Location and hours:
623 Deep Gap Rd
Flat Rock, NC 28731
Sunday: 12PM-6PM | Monday-Wednesday: 11AM-6PM | Thursday: 11AM-6PM | Friday-Saturday: 11AM-7PM

Wine Club: There are 2 wine club options. The first is called the Guide Post Club which includes 12 bottles a year, 3 free tastings for you and 1 guest, a free glass of wine on your birthday, and a 10% discount on a case of wine. The second option is the Trail Marker Club including 24 bottles a year, 6 free tastings, a free glass of wine on your birthday, and a 15% case disacount. More info on both can be found on the website. Currently all wine club is pick up only.

Activities: Marked Tree offers Forest Bathing – the Japanese Art of Shinrin-Yoku as well as Yoga on Saturdays and Thursdays. Check out the website for details.

Specials: Vineyard tours are Saturdays at 11AM. Marked Tree plans to stay open late once a month to allow for guests to experience the sunset on the vineyards. Keep an eye on their social media for the latest updates and events.