Challenging the restaurant landscape in Charlotte
Back in September we tried out the new Charlotte restaurant Counter-. To read more about our initial experience see our post from September. We recently returned to see how things have changed and progressed over the last several months and we were not disappointed! Covid protocols discussed in the last post are still occuring with socially distanced seating and temperature checks at the door.
Last time we went the menu was based on NC Terrior. This new menu was all about Fire and showcases food and music from different countries.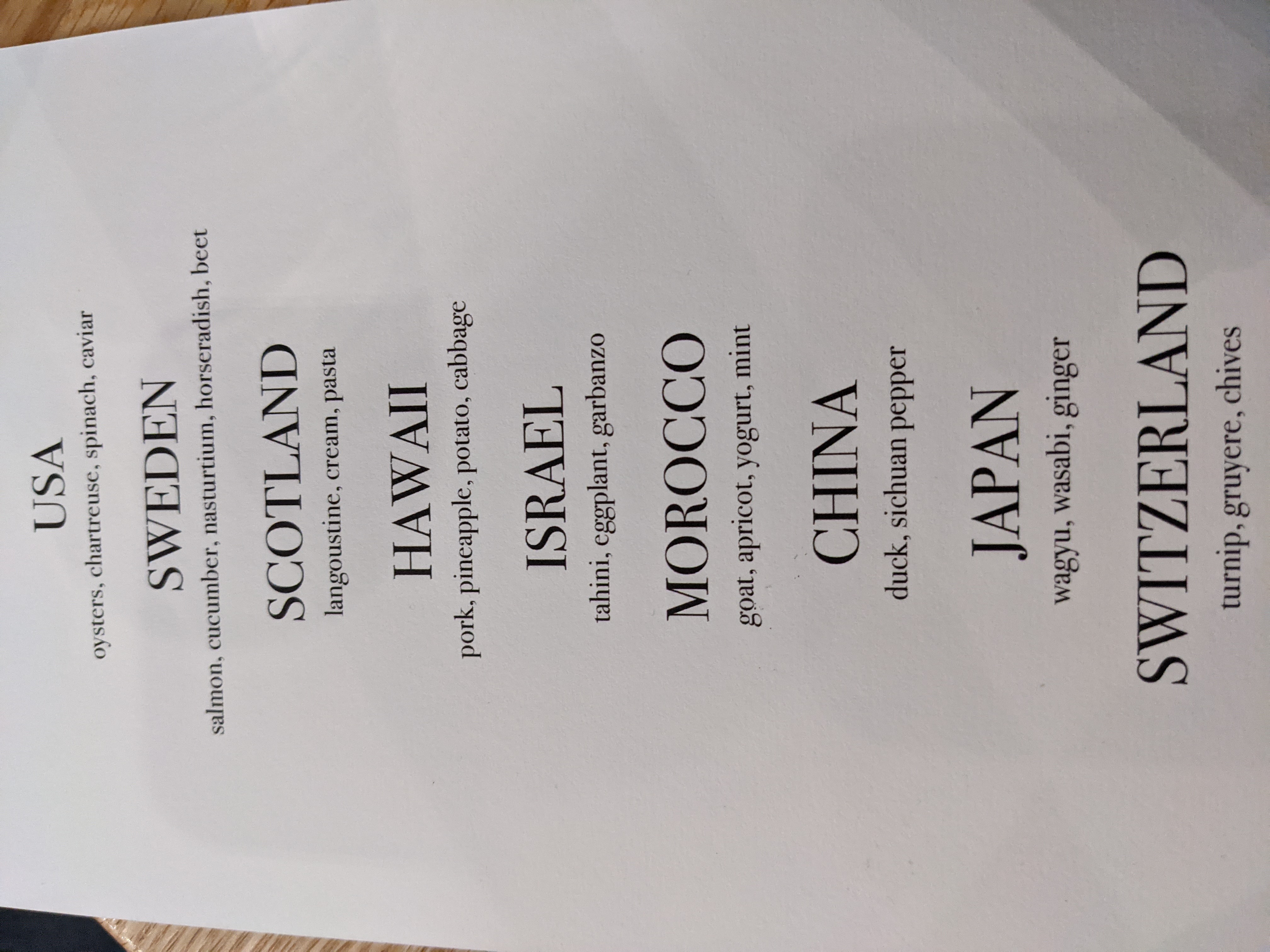 One of the biggest updates since that last time we went to Counter- is on the wine program. When we went in September the only option was to do wine pairings or bring your own, there was no wine by the glass or bottle option yet (it was in the works). This time around they have an amazing wine list filled with a ton of old world style wines (and a few new world) that compliment the food in a fantastic way. The prices are reasonable with glasses of wine starting around $9.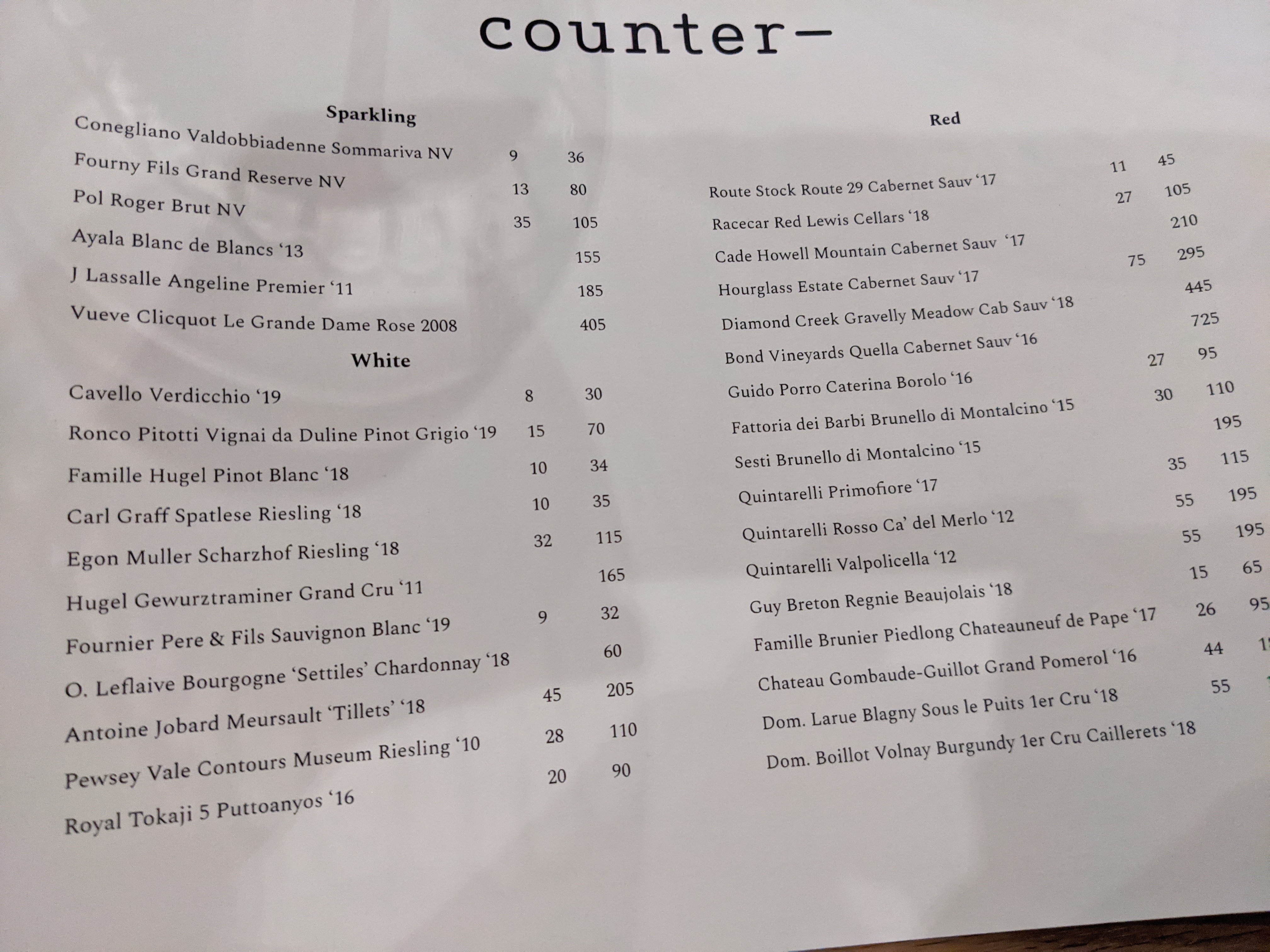 We brought our own bottle, but decided after seeing the list to share 1 normal wine pairing and 1 reserve wine pairing. The normal runs $50/person and the reserve $100/person. The quality of the pairings was spot on and worth the money!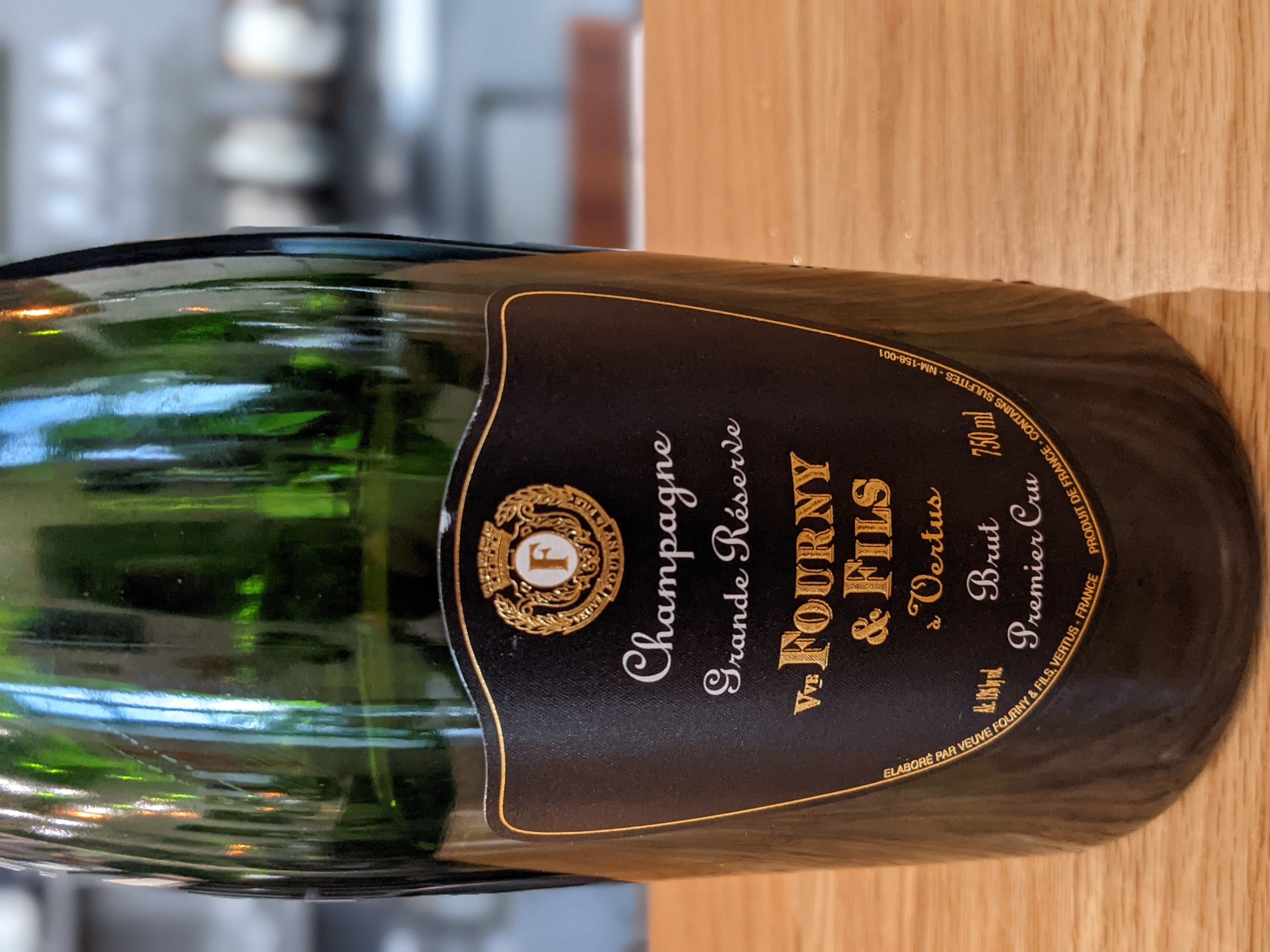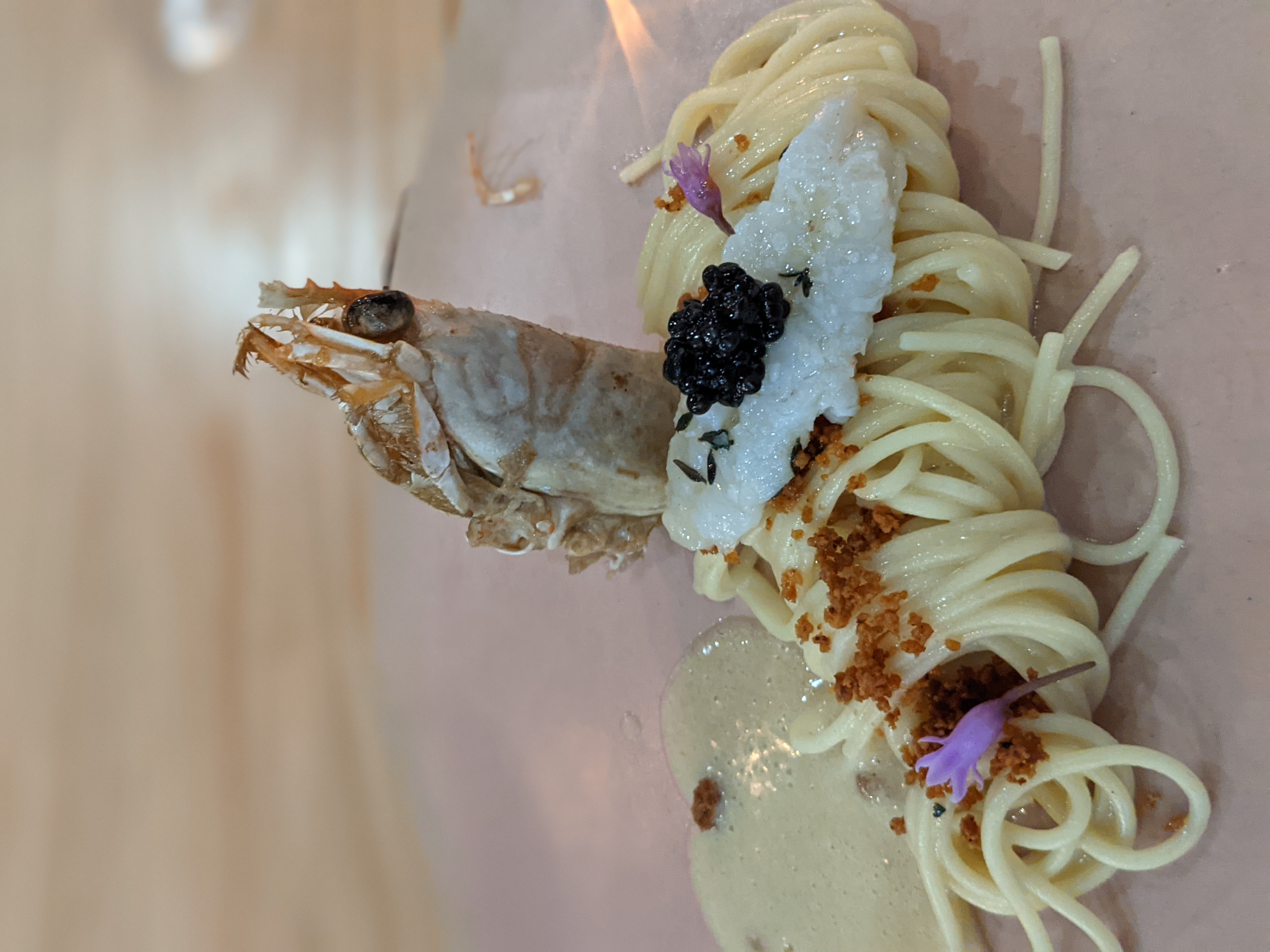 We started off the night with some champagne which went wonderfully with the first oyster course. Isaac even said it was the best oyster he has ever had. This time around I didn't manage a picture of every single course as I was enjoying myself in the experience a bit too much to remember each time.
After the oyster (USA) course we enjoyed some salmon for the Sweden course and then pasta and langoustine for the Scotland course. While I would say it was nearly impossible to pick a favorite course from this menu I am always a suck for seafood and pasta. After the champagne I enjoyed some mind blowing Pinot Grigio. It sounds basic and I will fully admit I like Pinot Grigio normally as well, but this one had so much more complexity than your typical Pinot Grigio. I didn't get a picture, but the bottle is the Ronco Pitotti Vignai da Duline Pinot Grigio you can see on the wine list. Most Pinot Grigio is filled with apple and pear flavors that while lovely, do you have a lot of smoothness. This bottle was different and expanded our view of Pinot Grigio.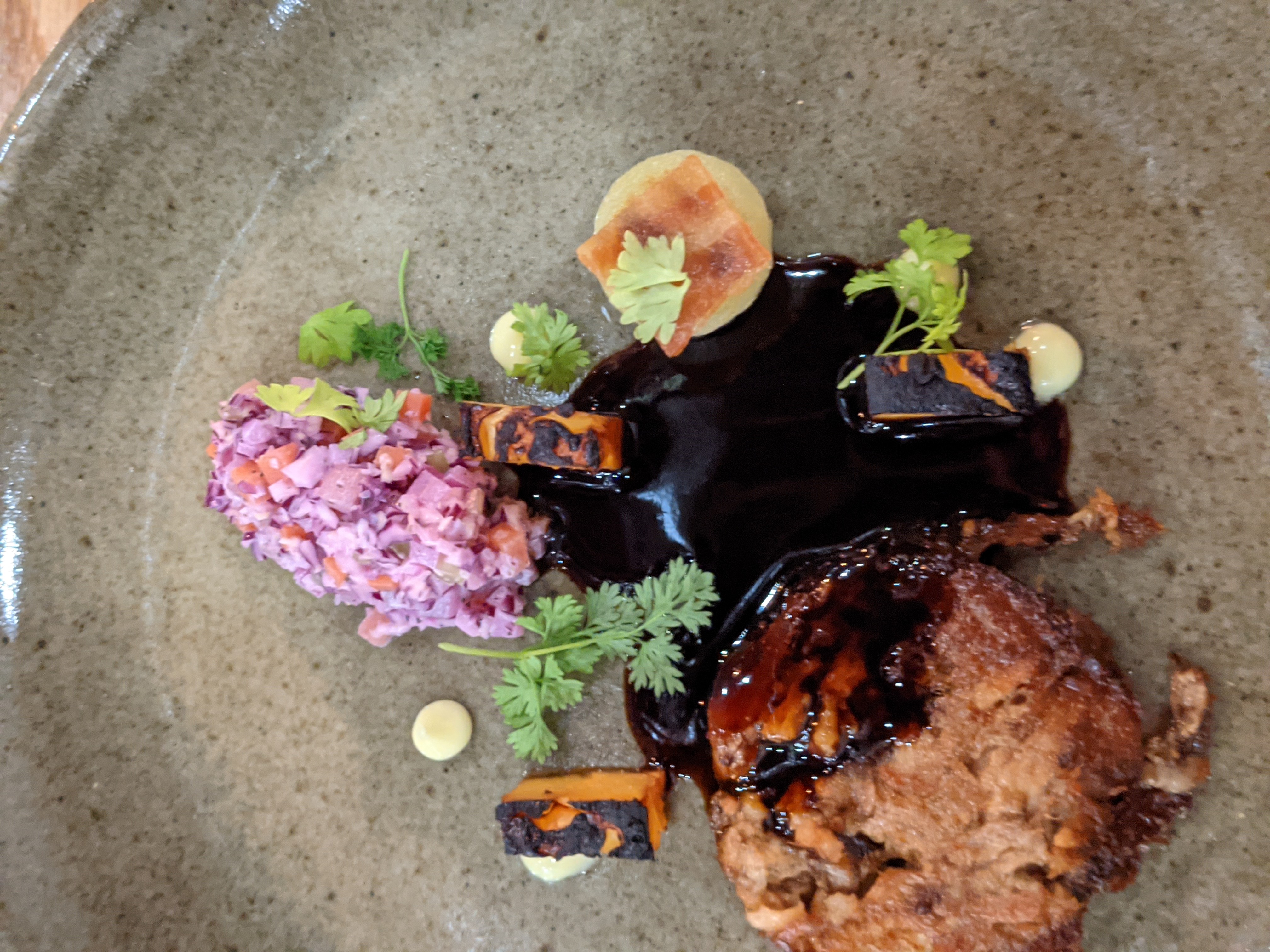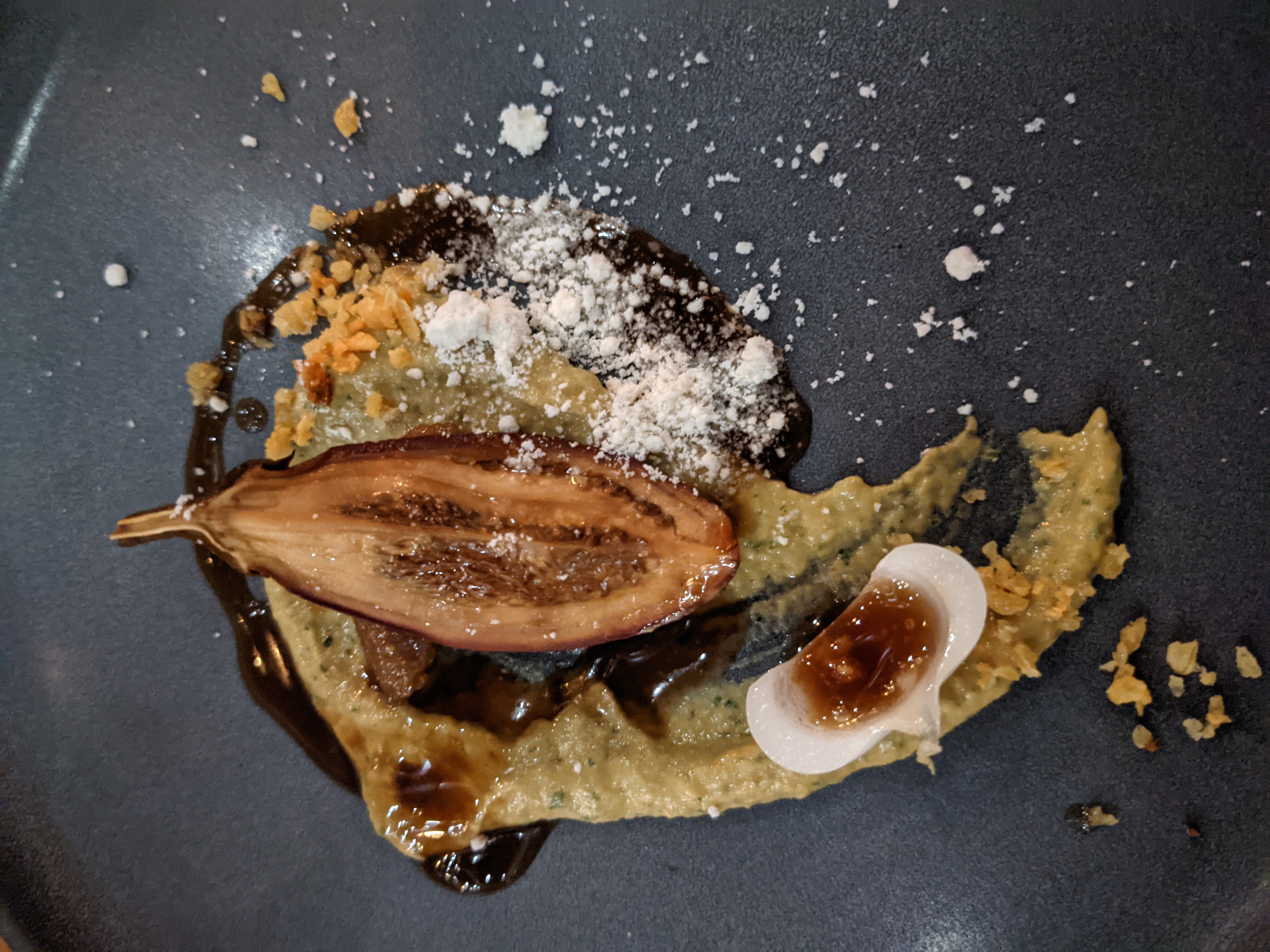 The next two courses were Hawaii and Israel. Hawaii was filled with pork and pineapple goodness, while Israel was a creative dish that allowed for exploring different flavors. We are lovers of garbanzo beans and hummus already, but this dish took the those flavors to a new level and showcases eggplant. I find eggplant is difficult to do in a non-bitter way outside of say an eggplant parmesan and this dish hit the nail on the head! We had a natural Gamay as well as a Gamay Pinot Noir blend with these dishes.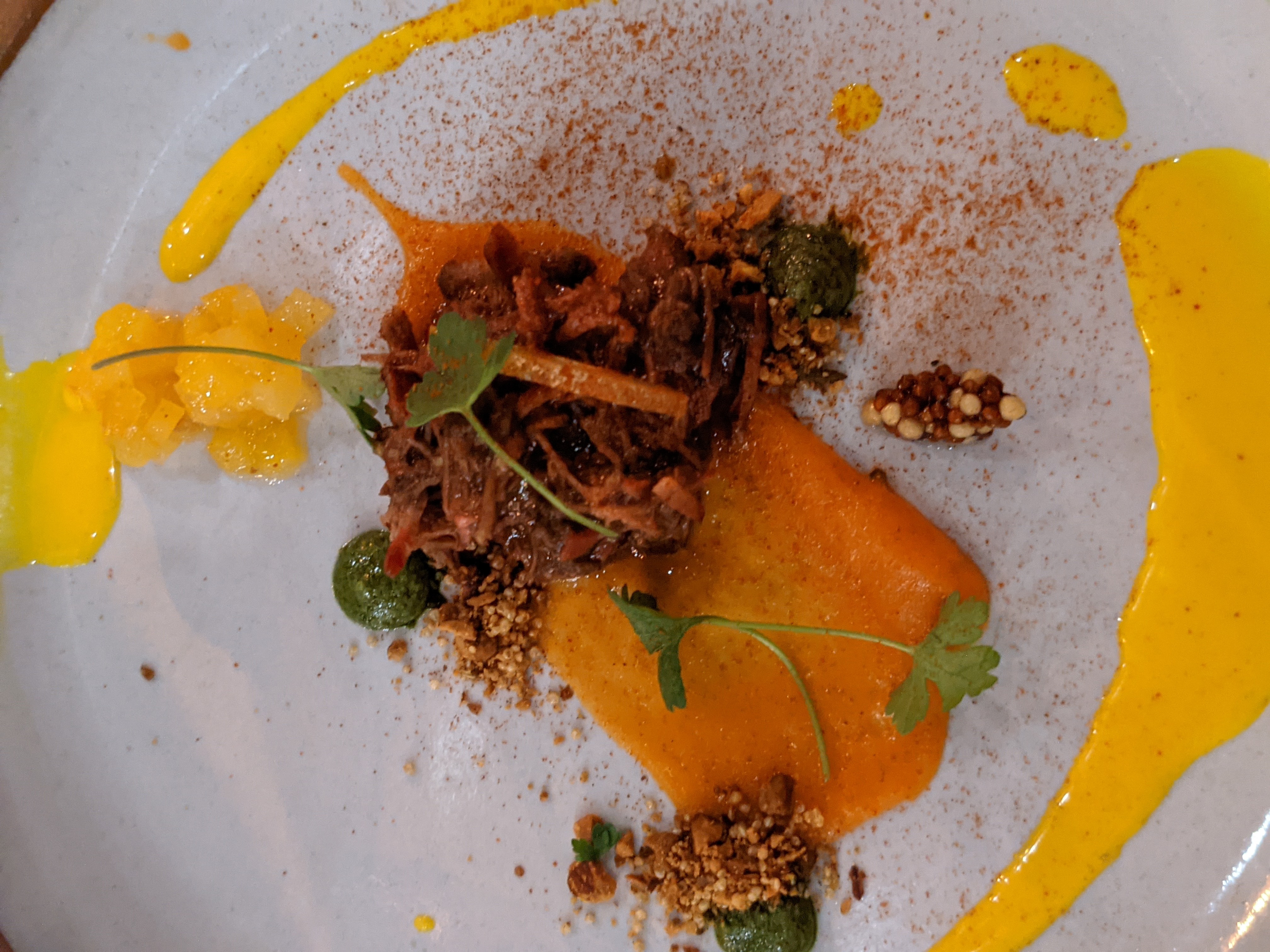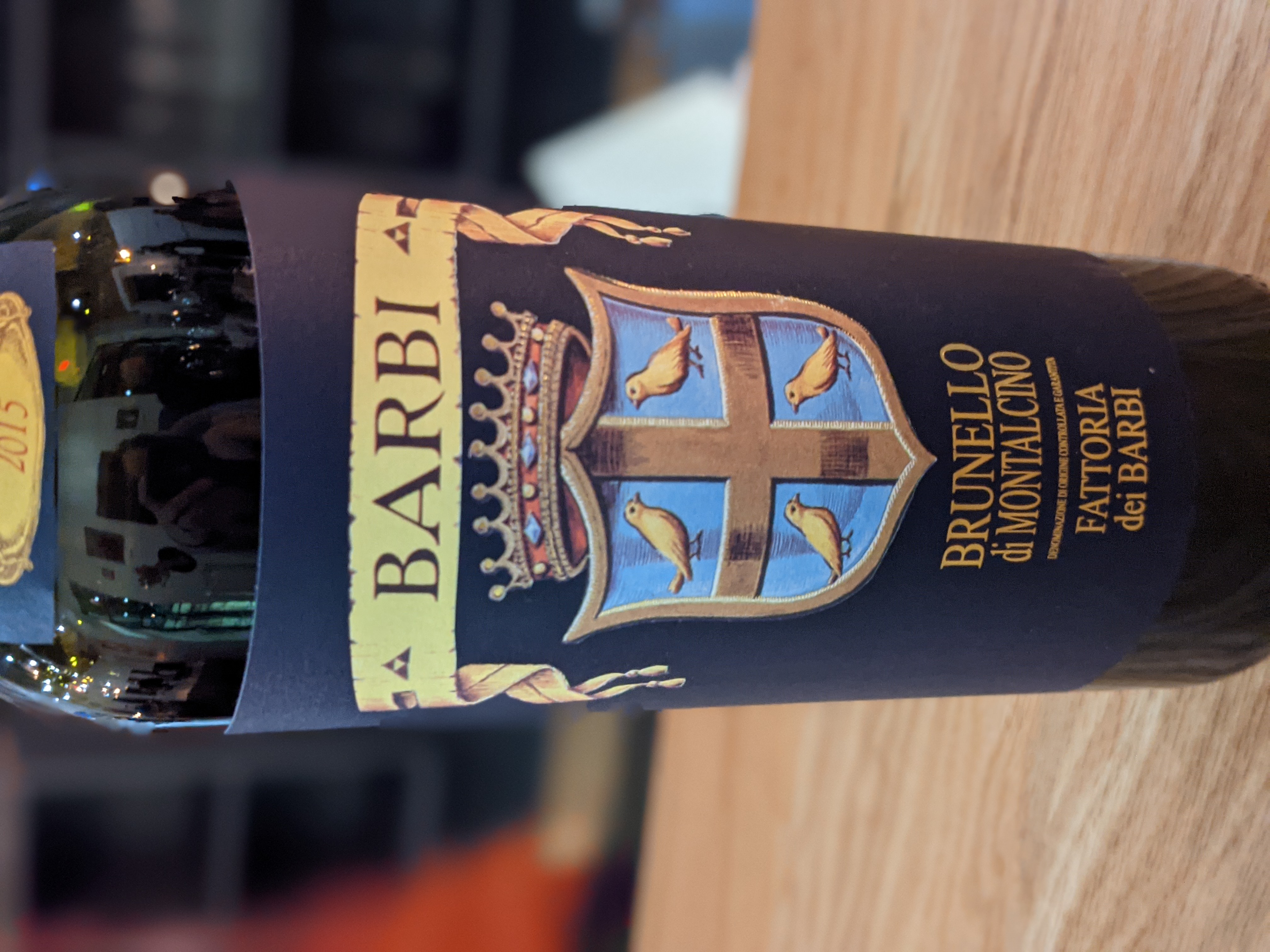 The next two courses were Morocco and China. Morocco was such a fun dish with goat and apricot. I had actually never had goat before, so I enjoyed being able to try it. The mint in this dish paired with the red wine made for such a fantastic pairing. We had some of the Gamay left and also had one of my favorite wines of the night with these dishes, a Brunello Sangiovese from the Barbi family. It was 100% Sangiovese and such a fantastic wine. The other wine pairing here was a velvety Cabernet Sauvignon. Isaac and I enjoyed both tasting 2 different wines with dished throughout the night. While I did not catch a picture of the China course it was delicious.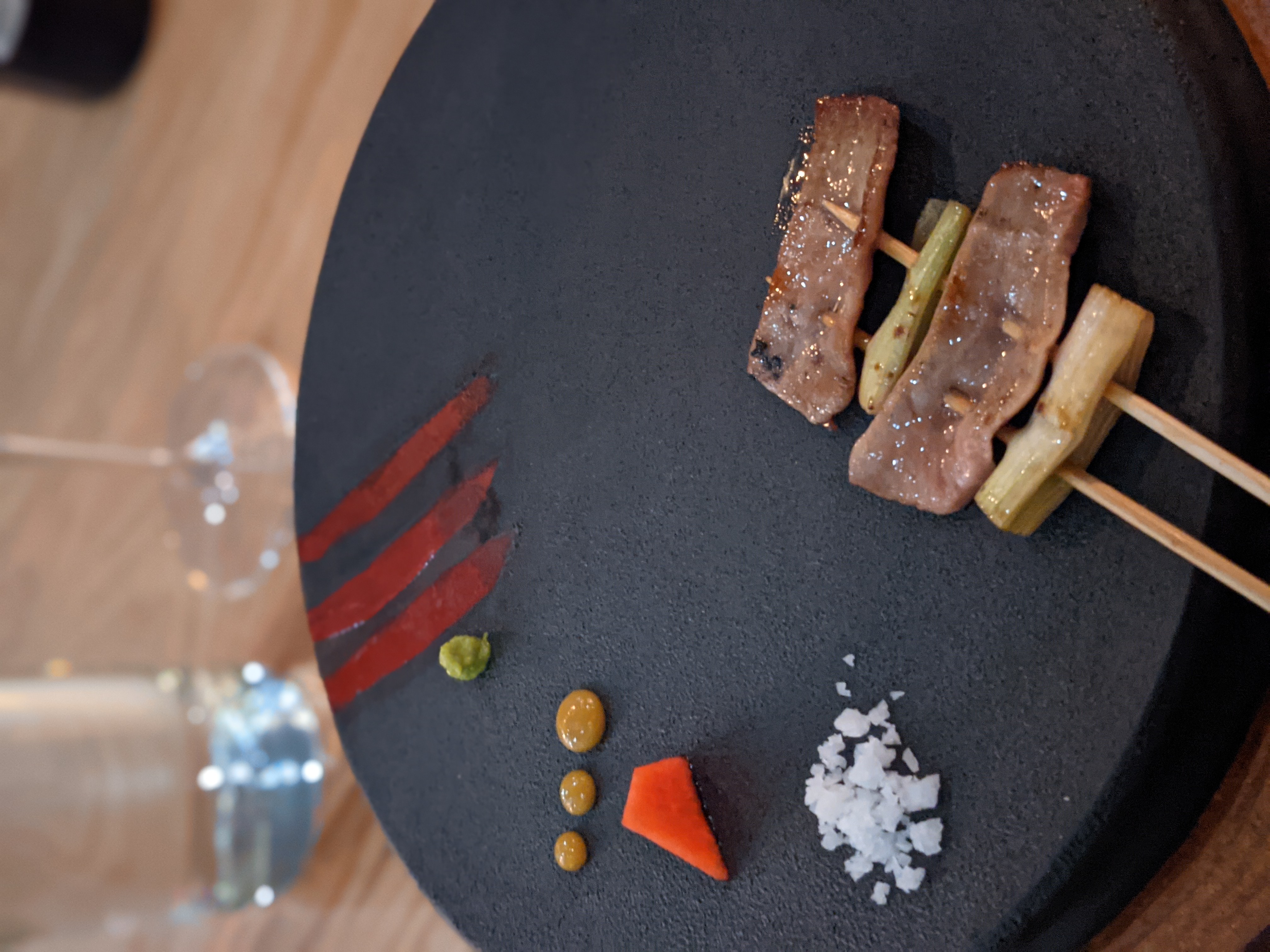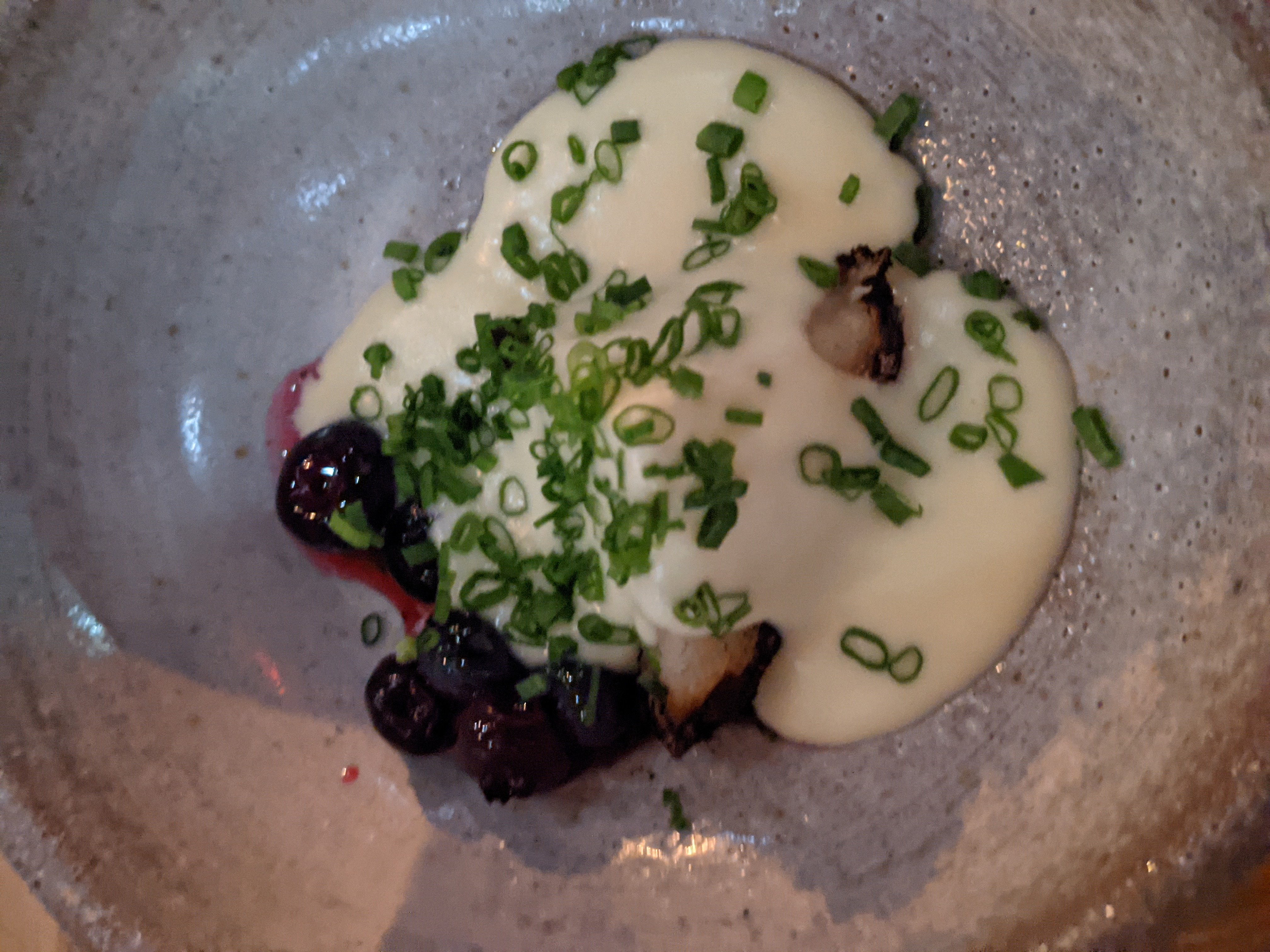 Next up was Japan. We LOVE Japanese food and went to Japan, so expectations for this dish were high. It didn't disappoint with a focus on the most tender Wagyu and Gyutan (beef tongue). The meat was a shining star. Interestingly, after Japan came Switerland where there was no meat. The focus was on the vegetable and cheese flavors. The Sesti Brunello and a Riesling were paired with dish and worked very very well in their own ways. On paper I would think the Brunello would overpower it, but after it had been decanted awhile it really smoothed out and paired beautifully.
Moving towards dessert we had a mind blowing dish that I would explain as a profiterole filled with foie gras pastry cream and topped with black truffle (extra cost for the truffle enhancement). The flavors were mind blowing.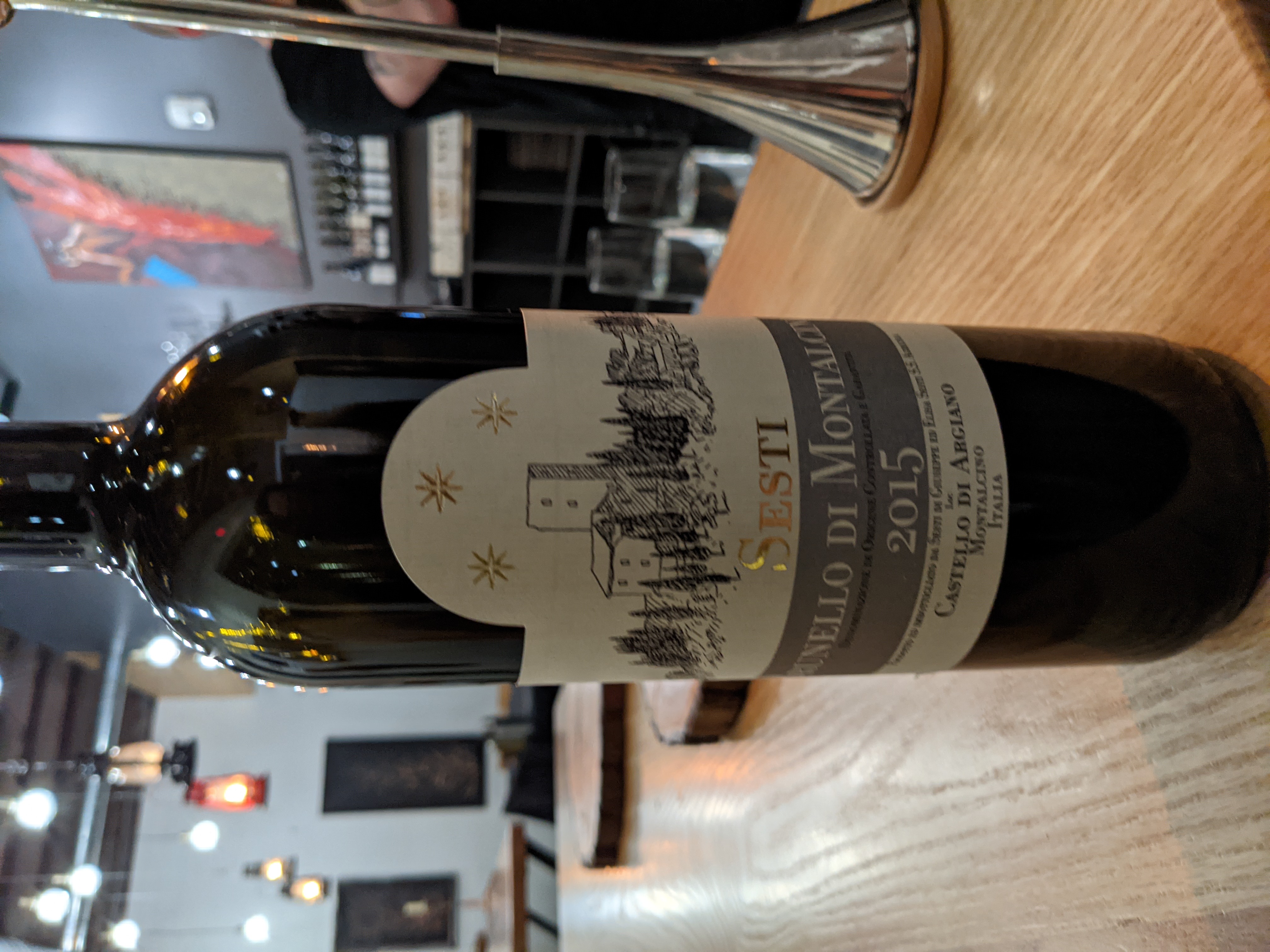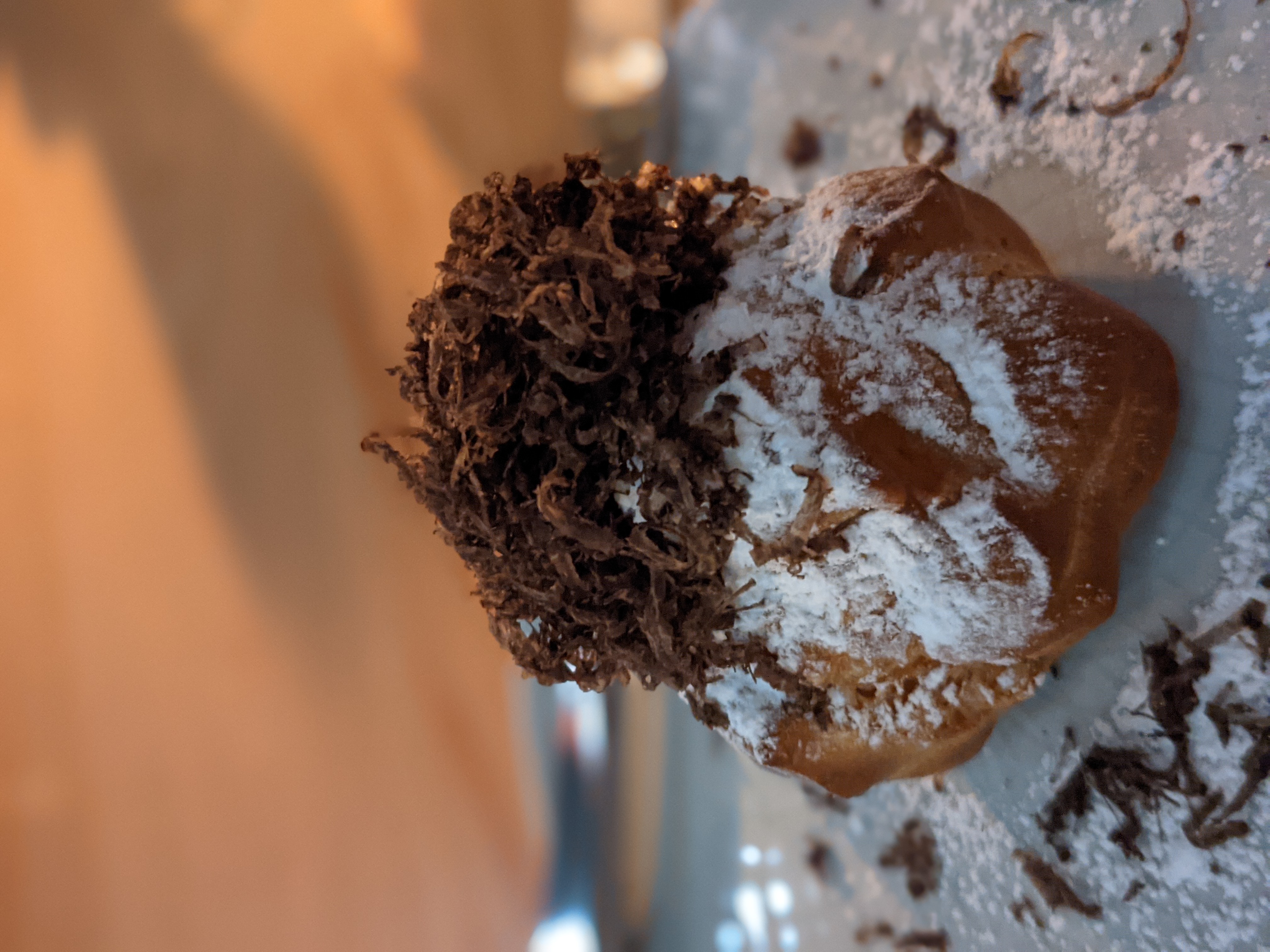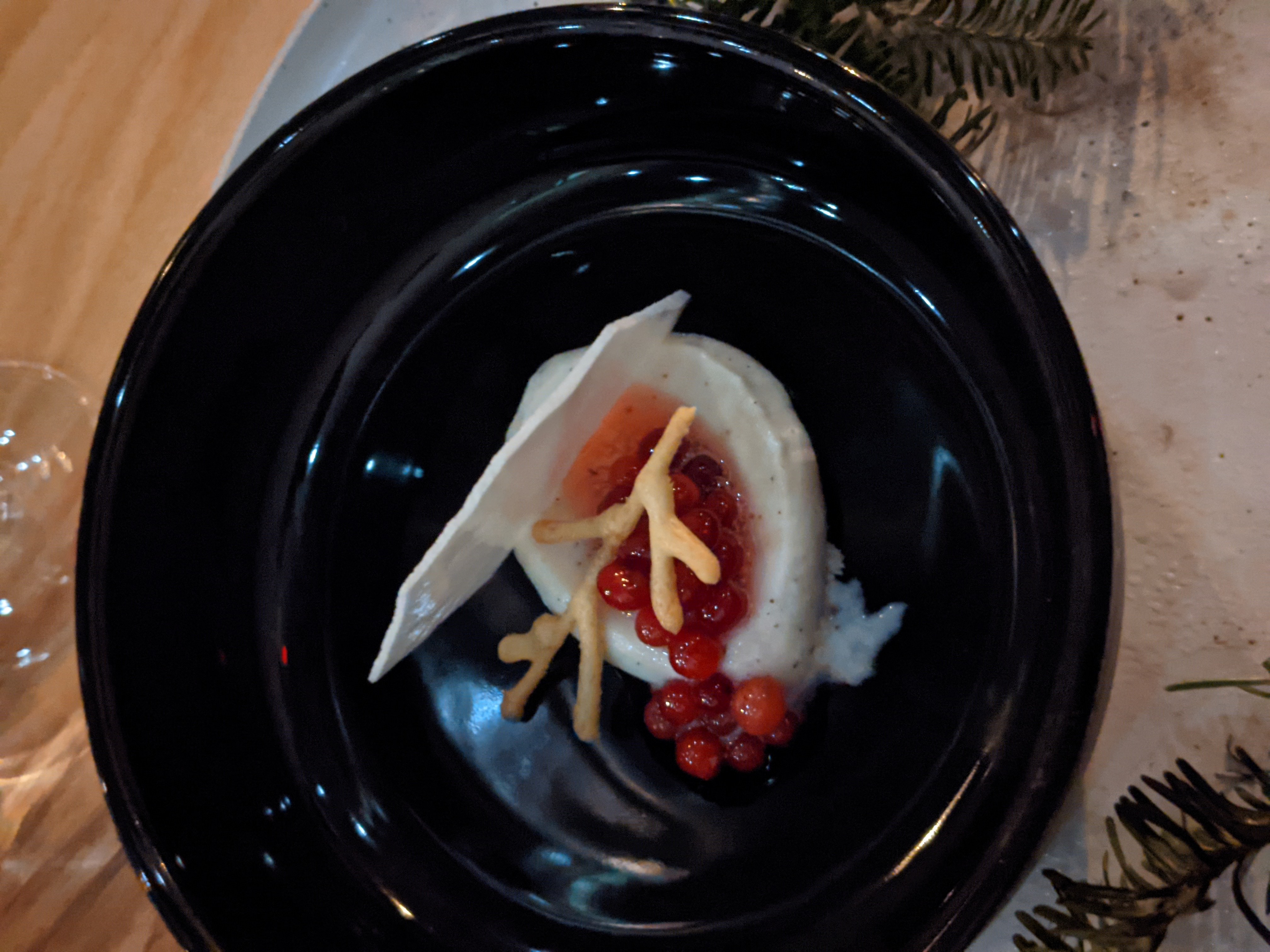 The last course of the night included black peppercorn ice cream. Talk about mixing sweet and savory! It was amazing. Everyone also took home rosemary marshmellows for a late night snack.
One wine producer we can't wait to try on the new wine menu is Quintarelli. One of our favorite wine regions is Valpolcelli and this producer is well respected. It is awesome to see Valpolicella getting the room it deserves on a wine list outside of an Italian restaurant. Similarly, there is a solid amount of riesling on this wine list. Riesling is often viewed as a sweeter white, but there is a whole range of dry to sweet options that can pair so well with food.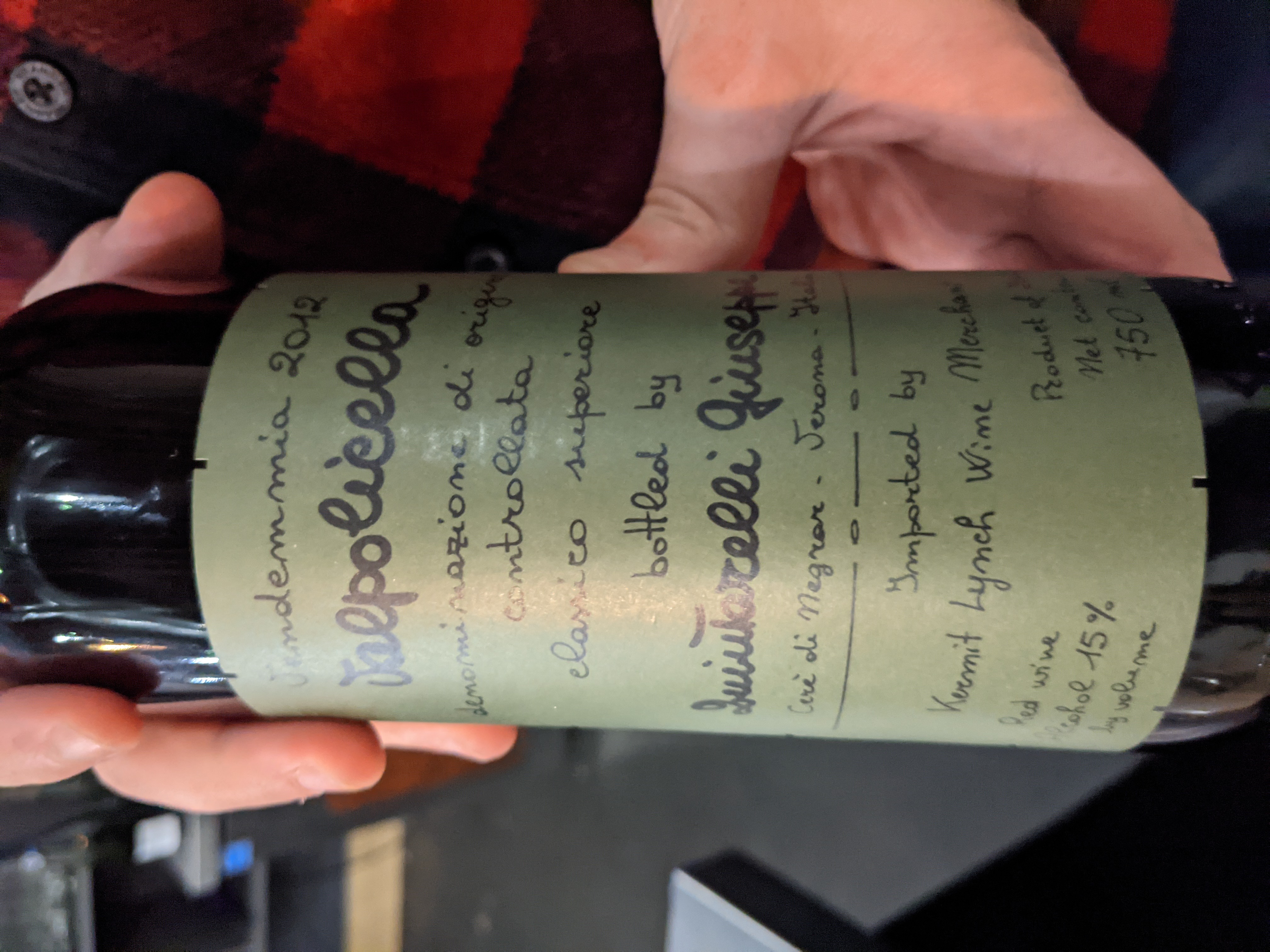 Overall we were thoroughly impressed with the updates Counter- has made. We would highly recommend going with a wine pairing option. If you prefer to bring your own bottle you certainly can, but will have to pay a small corkage fee. While we were impressed with the Terrior menu, the Fire menu took things to a new level. Every single dish was executed to perfection. We couldn't pick a favorite because each one was that good. In addition to the courses and wine, we also enjoyed 3 bread courses throughout the night including one with charcoal that I hope to replicate at home.

In addition to the quarterly menus at Counter-, they do other event menus throughout the year. Personally, we are excited for the upcoming Yeezy's Fantasy menu in May. Keep an eye on their social media for the most up to date information.

Location and hours:
2200 Thrift Rd
Charlotte, NC 28208
(980)292-2090
Tuesday - Saturday 6PM-10PM

Contact Info: